Wed Oct 25 2023
5 Big Stories of Digital Marketing in 2024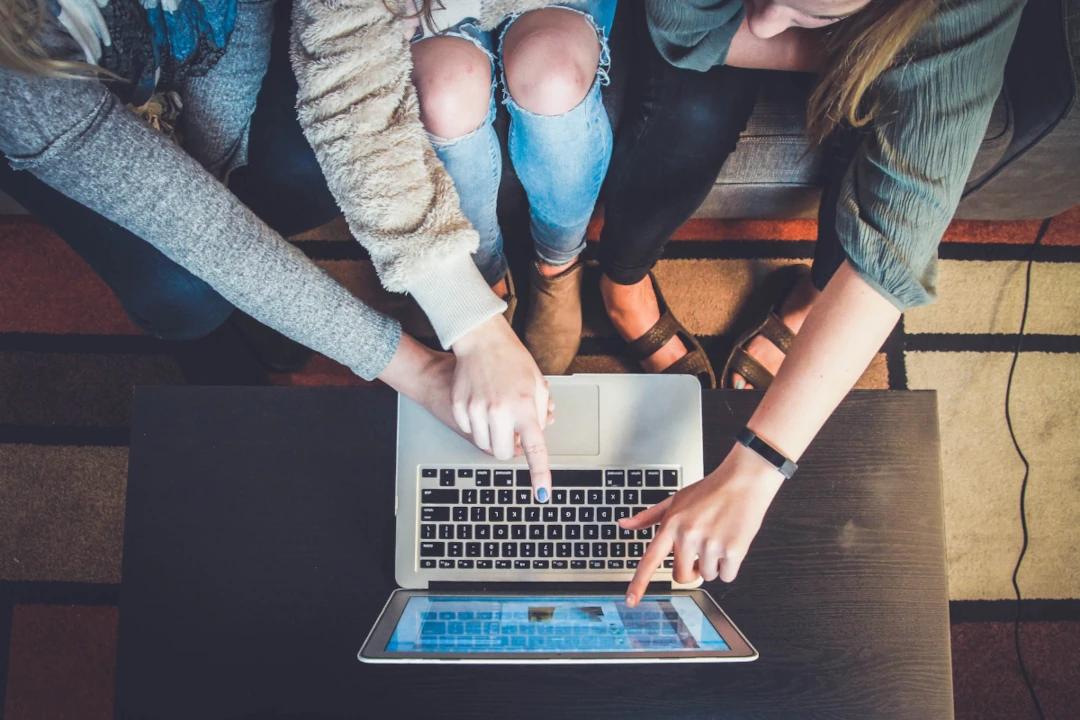 2024 is going to be a big year for digital marketing. In the present year, universities did some cool new things. Agencies grew bigger. Things changed really fast. Want to know the best part? We have picked the top 5 big stories that will impact digital marketing in the coming year. If you are a marketing expert or just want to know the new information, these stories are for you. Let's explore digital marketing in 2024 together.
NCET is Ready for 8th State of Digital Marketing Panel Discussion
The 8th Annual State of Digital Marketing Panel Discussion is on the horizon. Sarah Johns, the big boss of NCET, popped by Morning Break to stress how crucial it is to keep up with fresh digital marketing trends. It is set for Wednesday, November 1 at Tamarack Casino. If you are keen on networking, swing by between 11 a.m. and 12 p.m. Lunch and the main event kick off from noon till 1:30 p.m.
The panel is a mix of agency folks, boutique marketing teams, in-house marketing gurus, and even clients sharing their asks from their partnered firms. Steering the chat is Edward Estipona, with a nod to The Abbi Agency and Noble Studios for their support.
Bushnell University Introduces Digital Tech Degrees for Fall 2024
Big news for students in Eugene, Oregon. The Yonkers Ledger mentioned that starting fall 2024, Bushnell University is rolling out two fresh degree options. These degrees are digital marketing and digital media with graphic design and these are four year programs. The digital marketing degree is all about helping nonprofits and doing good in the world. In fact, senior students will team up with local nonprofits for a special project. The digital media and design degree dives deep into web design, infographics, and social media.
Christy Silverthorne, a professor at Bushnell, shared some excitement. She mentioned a unique project where students will run digital campaigns for local nonprofits and its goal is to help those who might not have the funds for such campaigns. In addition to this, industry pros will teach the courses to ensure that students get the latest know-how. Bushnell's doors are open for enrollments. Christy told that this program is all about skills.
Jordan Digital Marketing Shines at 2023 Search Engine Land Awards
Big applause for Jordan Digital Marketing. This San Francisco based agency is making waves. They have grabbed finalist spots in two big categories at the 2023 Search Engine Land Awards. These are Small PPC Agency of the Year and Best B2B Search Marketing Initiative - SEO. That's not all. They were also in the running for the 2023 Google Premier Partner award.
Tyler Jordan, the CEO, is over the moon. He is proud of the hard work of the team and the results they have achieved for clients. Their transparency, treating clients' businesses as their own, and offering a great work environment makes them stand out. They have got a team of top notch experts in paid and organic search. Their main focus is to help fast growing B2B, SaaS, and Fintech companies. Some of their big name clients include Sentry, Secureframe, and Ocrolus.
B2B Digital Marketing Agency Expands Offices to South Florida
It is an exciting time for Leadarati. This B2B digital marketing firm is spreading its wings to Tampa, Florida. This is because the tech scene of the city is booming. Plus, Leadarati's growing client list there made it a no-brainer. Anita O'Malley, the CEO, shared the big news. She talked about giving clients in the area a personal touch. They want to be there for on-site marketing and events.
Joanna Bardwil, Leadarati's VP of design and events is going to lead the charge in Tampa. She is no newbie. With over 15 years in the B2B and tech marketing game, she is the perfect fit. Leadarati isn't just in Tampa. They have got spots in New Jersey, Boston, and Dallas too. Their client list is impressive. Names like Dell Technologies and Cisco stand out.
Invoca Launches AI to Transform Digital Marketing
There is a big news from Invoca. They have introduced some game changing AI masterpieces. The main focus is to bring revolution in the digital marketing industry and contact centers. Invoca, a leader in Conversation Intelligence AI, has spiced up their Signal AI suite. They have also rolled out Signal AI Studio. This is a new tool in the market and it allows small businesses to promote their own custom AI models. These models deeply analyze the chats in your phone to learn your behavior.
Invoca's AI is best for understanding customer chats. It can even spot the mood of both the caller and the agent. Invoca has added soe great features like Topic Explorer and GPT Call Analysis to their labs. Their purpose is to provide a summary of your calls and chats. Nathan Ziv, Invoca's SVP of Product, is thrilled. According to him, their AI tools can truly help businesses in increasing their revenue.
Conclusion
The revolution taking place in digital marketing today will surely show us the power of innovation and growth in 2024. From universities launching new tech degrees to AI transforming how we market, the landscape is buzzing. Companies are expanding, and new tools are reshaping how we connect with customers. It is clear that the future of digital marketing is bright and full of promise. Keep your eyes peeled for more groundbreaking stories. After all, in the digital world, there is always something new around the corner.