Sat Dec 31 2022
How To Build A Content Marketing Team In 3 Simple Steps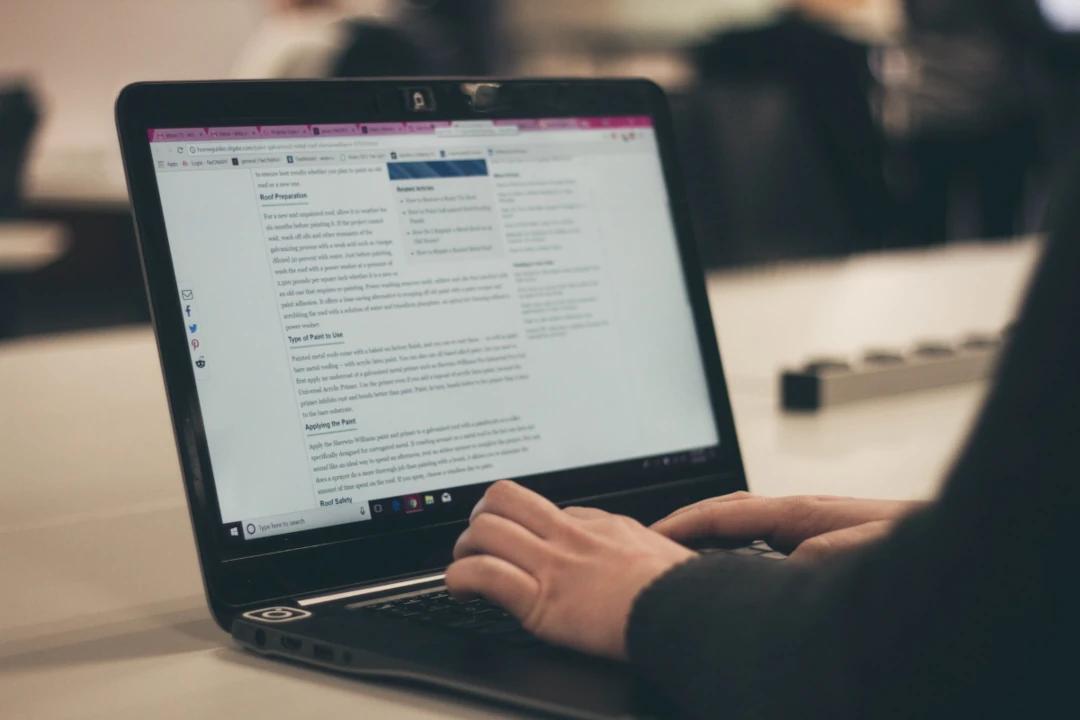 In the last few years, there has been an evident shift toward content marketing. Companies and institutions have recognized the significance of providing value to customers and establishing deeper connections with them, as well as the effects these actions may have on customer loyalty, brand reputation, and conversion rates.
However, executing a successful content marketing strategy is not an easy task. It necessitates a competent workforce and an efficient process that includes everything from content creation to editorial content management. In this post, we are sharing tips that will help you build a high-performing content marketing team.
1. Set Clear Content Marketing Objectives
Is your goal to rank higher in organic searches with the help of search engine optimization? Do you want to use professionally made videos to increase brand awareness? Building out an effective content marketing team will largely depend on how well you understand where you're going. Your objectives should all adhere to the SMART formula:
Specific: What specifically do you want your content marketing to achieve? Be specific. Cite specific figures like a 25% rise in website visitors or a $50k increase in yearly sales.
Measurable: You can't get better at anything if you can't measure it. You should reconsider the goal if it cannot be tracked using analytics tools.
Attainable: The most useful objectives are ones that you have a good chance of achieving. So, although increasing your sales by one million dollars in a single quarter sounds appealing, try to be realistic when setting your goals.
Relevant: Make objectives relevant to your business and industry.
Time-based: Give each objective and each deliverable a due date to make sure your team members can achieve them.
2. Decide Between In-House or Outsourcing
Next, you need to decide whether you will be hiring remote workers or building an in-house team. The decision will largely depend on your company's objectives and management style. Many businesses like the freedom that distributed, remote staff provides but there are also certain advantages to having a physical office. Teams working in-house can speed up the communication process and foster a sense of belonging that is sometimes lacking when coworkers are scattered all over the world.
It is up to you to decide how your team should be organized but keep in mind that content marketing teams have highly sought-after digital skill sets. Additionally, selecting a distributed team model offers you access to a talent pool with a larger range of more affordable options. When attempting to increase the capabilities of your marketing firm while minimizing costs, these are crucial elements to take into account.
3. Hire the Right People
It goes without saying that a good content marketing team consists of individuals with a range of expertise and distinctive viewpoints who work well together to produce engaging, effective content. While the optimal team structure may change depending on the size, industry, and structure of the business, here are the key positions that every content marketing team will benefit from:
Editorial content manager is the link between content strategy and production, so you should look for someone who can work with a variety of people, including those within the team and function, subject matter experts across the organization, and agencies.
SEO manager assists in developing and implementing optimization techniques to enhance a website's search engine results and rankings and provides content insights on pertinent themes and keywords. A good SEO manager should be knowledgeable in technical, on-page, and off-page SEO, as well as the fundamentals of HTML coding and keyword tracking.
Social media manager helps create visual content, evaluate data and insights, and maintain a consistent online presence across all relevant social media channels in order to increase engagement. The person you hire should have great written and spoken communication skills, be creative, and be knowledgeable about the necessary social media channels, social media analytics, and Google analytics.
Copywriter helps implement the content strategy developed by the content manager and stakeholders. A good writer should possess strong writing abilities, language competence, mastery of grammar, punctuation, and spelling, as well as knowledge of SEO and CMS.
Final Thoughts
Creating the right foundation is the first step in creating a successful content marketing team. This entails making sure you have a well-planned content marketing strategy, SMART content marketing objectives, as well as where and how your team will work. It also requires you to specify the roles and organizational structure of your team.
Once you've selected the best team based on the aforementioned criteria, the last step of your building phase is finished. You are now prepared to carry out your content marketing initiatives with confidence.