Wed Apr 12 2023
How to Create a User-Friendly Website Navigation?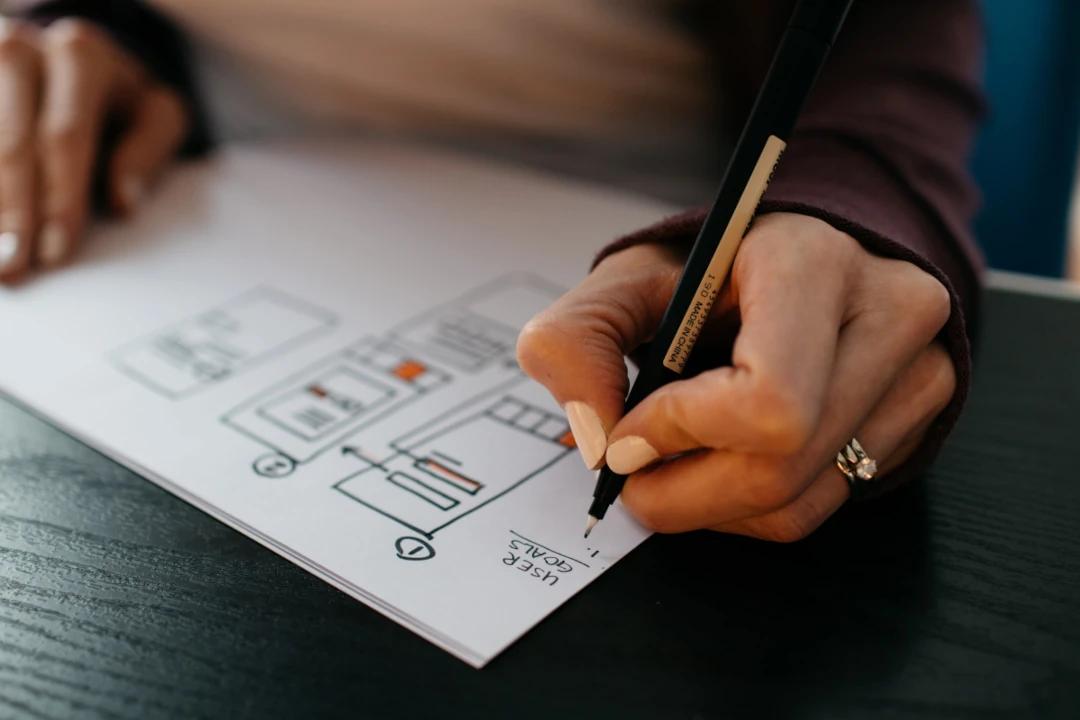 Just like any other component of a website, website navigation is also a very important component of it. Also, the basis of creating a successful website relies on website navigation that is user-friendly.
Unless you have effective navigation on your website, users may feel frustrated to go through it. Ultimately, they will end up leaving the website when they do not find what they are looking for. In this article, we will have a look at some of the best practices for creating very user-friendly web navigation.
Best Practices for Creating user-friendly Website Navigation
Keep it Simple:
One of the most important things to be considered while creating web navigation is that you must keep it as simple as possible.
Visitors of your website may or may not have the technical ability to understand the structure of the website. Keeping a complex navigation structure may confuse users. Hence, keep it simple and straightforward enough for the convenience of your users.
Use a Clear Navigation Bar:
Good web navigation always has a clear navigation bar that is prominently displayed at the top of the webpage and throughout the website.
Also, it clearly indicates and explains the entire structure of the website with the help of different sections and categories. Use clear and concise labels for each section or category of your website.
Giving clarity to the structure of your website from the beginning creates a very user-friendly impact on users.
Include a Search Bar:
Using a search bar is an essential element in any user-friendly web navigation. It makes it easy for users to quickly search for what they are looking for. Make sure to place the search bar in an appropriate location on your website.
Use a Logical Hierarchy:
Arrange or organize the content of your website in a logical hierarchy. It is important to keep similar content together under one section or category and arrange their hierarchy in a way that makes sense.
For example, if you have an e-commerce website, you can arrange your products according to their price range or category. This helps users easily find the product they are looking for and avoids the hassle of searching it on multiple pages.
Use Descriptive Labels:
Using descriptive navigation labels is equally important for a website. The label should be such that accurately reflects the content of the webpage.
This helps users in understanding what they're going to see when they click on a particular page. Using descriptive labels helps in saving the time of your users and making your website more user-friendly.
For example, label your webpage as "Mobile Application Development" which contains services for developing mobile apps.
Prioritize Important Pages:
All the pages on your website have a difference in their importance. Some pages may be more important and primary than others.
This is dependent on the goals and objectives of your website. Hence, while creating navigation for your website, make sure to prioritize important pages and arrange them accordingly in the navigation.
For example, Home Page, Contact Us, and About Us, pages are generally more important than the other pages. Hence, they should be prioritized in the navigation bar.
Use Dropdown Menus Carefully:
Dropdown menus are used to organize the content of your website. But these menus should be designed very carefully.
Too many dropdown menus can confuse users and make navigation very difficult. Users try to remember the navigation structure of your website while surfing through it.
Hence, too many dropdown menus are difficult to remember and create confusion. In the same way, sub-menus can also mess up the navigation. Remembering more and more sub-menus can be very difficult. Hence, it is very important to design your navigation with a limited number of menus and sub-menus.
Make it Mobile-Friendly:
In today's world, people use devices of different sizes and resolutions. The majority of them use mobile devices.
Hence, designing your website navigation should be done in a way that is easy to use on touchscreen mobile devices.
It is advisable to use a collapsible menu or a hamburger menu for mobile devices. This helps in ensuring compatibility and makes navigation streamlined.
Test and Navigate:
The final step in creating a successful and user-friendly website is to test and navigate through your website. This should be done to ensure the correctness and effectiveness of your website.
You can use tools like heat maps and analytics to track user behavior and understand where users face difficulty in finding what they are looking for.
Make changes accordingly to optimize the user experience and make your navigation user-friendly.
In order to achieve the goals and objectives of your website, it is very essential to create user-friendly website navigation. By following the above-mentioned points, you can easily create a navigation structure that is simple, easy to use, and user-friendly.
This will lead to a well-structured website that helps in creating better engagement, a good user experience, and more conversions. The ultimate goal of every website is to deliver its content to users as quickly as possible.
This can be easily delivered in a well-structured manner using user-friendly website navigation. Ultimately, websites with such a navigation structure succeed in a very short period of time.
Author Bio

Abhijith VM

Blogger/SEO at Geek's Framework. Loves internet marketing, travel, and cars.