Sat Mar 25 2023
9 Impressive Tech Upgrades for Home Spaces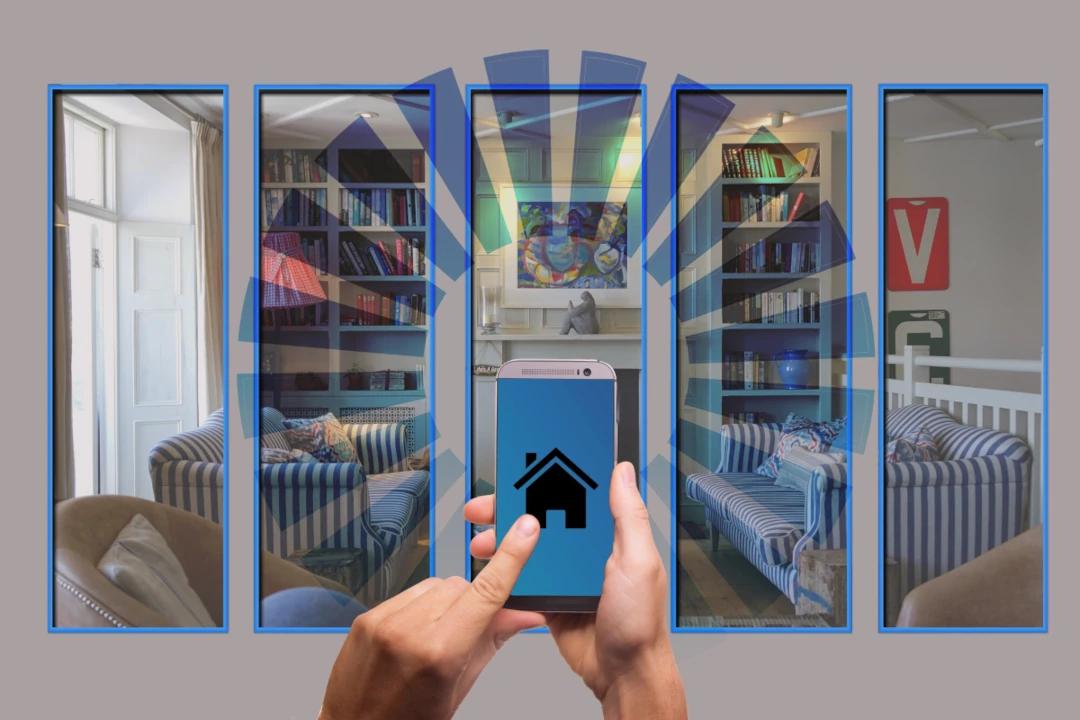 Do you believe that your home needs some technology improvements?
Present-day technology makes it easier than ever to enhance your home with the latest technological trends. So today, we are here to shed some light on a few impressive tech upgrades for homes that we think you'll like.
This list covers upgrades that can be great for entertaining, gaming, entertaining, and more. Read on for some awesome ideas for making easy upgrades to home.
1. High-Speed Connectivity for Home Entertainment
High-speed connectivity for home entertainment is becoming important for households, most especially for those looking to enjoy the convenience of their home entertainment experience.
Households can also stream their content to many devices simultaneously. This allows them to expand their at-home entertainment with content. This is from many streaming sources without interruption.
With faster speeds and higher bandwidth, households can benefit from faster download speeds. This speed brings larger data files to their homes at incredibly high speeds.
2. Heat and Cool With Smart Thermostats
Heat and cool with smart thermostats are a great way to use the latest technology to stay comfortable in your home. Smart thermostats are designed to give homeowners the ability to control their home's climate. This comes from a variety of connected devices like tablets and smartphones.
Smart thermostats learn and adjust the users' schedules. This allows for efficient and comfortable heating and cooling of the home project. Precise temperature control helps to maintain desired temperatures. At the same time, it avoids oversizing or downsizing energy systems.
3. Smart Security Measures and Cameras
Smart security measures and cameras ensure safety within the home. They also provide homeowners with access to household security features from anywhere. Smart cameras can be linked to a hub or base device. This allows homeowners to view live feeds as well as to detect, identify, and alert potential threats.
Cameras can also act as a deterrent to criminals. They provide important evidence in the event of an incident. Home automation systems, such as doorbells and lock systems, improve home security.
4. Lighting With Smart Bulbs
Smart bulbs bring an entirely new level of convenience, style, and tech-savvy to home spaces. They're highly versatile and come in various shapes, sizes, and styles to fit any home.
With smart bulbs, you can switch between warm and cool hues, dim the light in a room or brighten it up, and even turn the lights on or off when you're away. You can pair them remotely with voice assistants such as Alexa, and Google Home. It can also be paired with other compatible platforms, meaning you don't even have to be at home to control the lighting in your house.
5. Home Entertainment With 4K Technology
It's the latest and greatest in TV and video technology. It delivers an incredibly crisp picture, brilliant colors, and amazing sound. This can transform an otherwise ho-hum living room into a cutting-edge media center.
With 4K technology, you can enjoy native resolution up to four times higher than full HD. It also provides smoother motion. Thanks for the faster refresh rates and smoother gradation of shades.
It enables an incredibly vibrant picture quality. Plus, you can enable HDR (High Dynamic Range) technology to ensure stunning colors, deep blacks, and even brighter whites.
6. Home Audio Systems
Modern home audio systems can be incredibly impressive and offer a variety of tech upgrades that can add convenience and quality to your home space. Wireless and multi-room audio systems are now easier to install and can provide access to streaming audio content from thousands of sources.
When paired with an amplifier, these systems can provide perfect acoustics for listening to music, watching movies, and gaming. High-end audio systems are also available for those who want to capture every detail of the sound.
For example, multi-channel surround sound systems can provide a more immersive viewing and listening experience, plus they can be connected to TVs, streaming devices, and gaming platforms with ease.
7. Automated Home Appliances
Appliances is a great home upgrades to become more tech-savvy and efficient. There are a variety of automated appliances and gadgets available for consumers, ranging from smart thermostats and home security to home automation systems.
Automated home appliances can help make life easier by freeing up time and effort that would have been spent manually controlling appliances. Additionally, these appliances can help create a safe and secure home environment with motion detectors and automated security systems.
8. Virtual Smart Assistants for All-in-one Functionality
This offers a great way to upgrade any home space and make it even more impressive. By utilizing the latest in voice-activated technology, these assistants can do a variety of tasks like ordering food, controlling home security systems, dimming lights, playing music, and even telling jokes and answering questions.
They can be controlled through an app on your smartphone or tablet or even by voice commands. This adds a whole new level of convenience since it eliminates the need to sit and operate multiple devices.
Because of their versatility, these assistants are becoming extremely popular in both residential and commercial buildings.
9. Solar Panels
Solar panels are an impressive tech upgrade for home spaces because they are becoming increasingly popular as an energy-efficient and economical way to provide clean, renewable energy to homeowners.
They are easy to install and can generate enough electricity to lower monthly utility bills, produce environmental benefits, and even sell excess energy to earn money.
Solar panels can also improve the aesthetic appeal of the home. They are becoming more reliable, can be customized to any home's needs, and are designed to be a long-term investment in the future.
With new advances, solar panels are becoming smarter and more efficient, allowing for automated tracking of sun angles and pre-programmed shutoff systems.
So, be sure to check out this resource if you want to get started with solar energy today!
Learn These Easy Upgrades to Home
Technology is improving home spaces everywhere! With easy upgrades to home, you can stay up to date on the latest technological advances and make your home stylish and efficient.
Consider installing a smart thermostat, LED lights, and a quality sound system to enhance functionality and elevate your lifestyle.
Did you find this article informative? Check out the rest of our blog for more!