Thu Apr 28 2022
Most useful websites for hackers?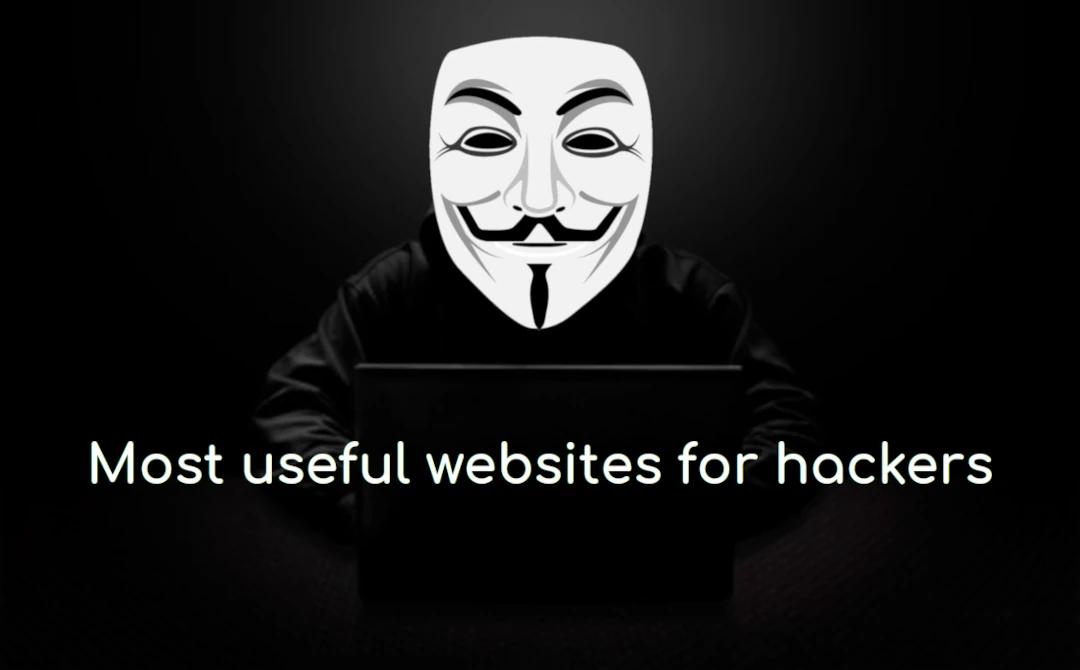 The high tech world is the place for all kind of professional, creative persons who have extraordinary innovative thinking. And this world is also for hackers. Though it may sound like different, it's true. The hackers either they beginner or expert, some often work as "computer security consultants" who advise the companies that how to protect themselves. Some hackers are performing for monetary gain, while others are in it for the lulz and the power. We can't avoid their existence. There are quite a lot of websites for hackers to connect and socialize. The websites which have become really popular over the last couple of years. Websites even control some banking accounts, and some social media sites, which makes it really valuable for the hacker. There are many other hacking websites and forums present for hackers to spend their time and where they act. So, here we explore a list of websites that belong to hackers.
It is an open-source platform where you can discover the possibilities, learn anytime, anywhere with high-quality training from subject matter experts, industry professionals, and thought-leading companies. It provides the premium access to innovative, experiential learning and skill assessment technology. Over 300 tools are available for purchase in the catalog via the Cybrary Vendor network.
It provides articles regarding top hacking and network related resources, websites, and software. This website has some article where you can learn ethical hacking from the beginning.
Hek5 is open-source. It has been developing innovative penetration testing devices, online media, and immersive information security training since 2005. Unlike any other information security training, Pentest with Hak5 takes you on an immersive hacking adventure. As a member of an elite red team, you're armed with the tools of trade and training throughout a simulated engagement.
E-Commerce Consultants is a member-based organization that certifies individuals in various e-business and information security skills. EC-Consultants also was known as EC-Council. It is the world's largest cybersecurity technical certification platform.
The Exploit Database is maintained by Offensive Security, an information security training company that provides various Information Security Certifications as well as high-end penetration testing services. The Exploit Database is a non-profit project that is provided as a public service by Offensive Security.
It is a group of like-minded individuals founded around 1999 sharing knowledge in password cracking, cracking, cryptography, programming such as C++, VB, Delphi, C, Pascal, Assembly, Python, Perl, Bash, and network security, Linux, Windows, UNIX and more.
It is also rebranded as HITB, and the site is completely transformed into what looks like a WordPress-based platform. It focused on security and ethical hacking in the past few years.
It serves up fresh hacks each day, every day from around the web. Hackaday taking back the term "Hacking" which has been soured in the public mind. It's a blog which publishes several articles each day about hardware and software hacks. Hackaday was founded in 2004.
SecurityTube is virtually the YouTube for ethical hacking and provides security-related information. It contains everything from basic penetration testing in a variety of fields to full hacking tool rundowns. It also provides dozens of security courses. It was created by Vivek Ramachandran, a trusted professional in the security industry.
This site offers many sources that explained many vulnerabilities of software with step by step. In this site, all the tutorials are in the pdf format to download and learn by step by step.
You can set up your own hacking lab with this site. The free guide delivered to your email that will show you step-by-step how to get started and set up your own lab today. One can learn ethical hacking, penetration testing, cyber security, best security and web penetration testing techniques on this website. You can also learn about different technologies like mobile hacking etc.
It provides the latest computer science courses that covering important topics in artificial intelligence, cyber security, software engineering, and big data.
This site is one of the first search engines for computer security information. It used as a search engine for security exploits, software for hacking, cracking and different key generators and software cracks. The site is also known for referencing things such as spyware and viruses. It was founded in 1994.
Metasploit helps security teams do more than just verify vulnerabilities, manage security assessments, and improve security awareness; it empowers and arms defenders to always stay one step ahead.
Evilzone is a hacking and security network for hackers, crackers and other magnificent creatures alike. It also provides fun and educational hacking and security-related challenges. Evilzone used to have a forum, file hosting, multiple IRC servers and more.
PenTest Magazine is a monthly downloadable IT security magazine, devoted exclusively to penetration testing. It features articles by penetration testing specialists and enthusiasts, experts in vulnerability assessment and management. It covers all aspects of pen testing, from theory to practice, from methodologies and standards to tools and real-life solutions. Each magazine features a cover focus, and articles from their regular contributors, covering IT security news and up-to-date topics.
SecTools means security tools. It delivers important tricks regarding network security that you can learn to fight against the network security threats. It also provides security tools with detailed description about it.
Here, you will learn about Penetration testing and various tools that help you to protect a system from hackers.

Lastly say, hacking is not only a fun skill to develop, but can prove to be useful when evaluating and working out complex or critical situations. It is not only about knowing "how things work", but it's all about knowing "why the things work in that way" and "how can it be challenge for us". These are just a few websites of the hundreds that exist online. You can share your favorite website with us in the comment section. Thank you!