Fri Jun 23 2023
Proper Information Architecture for Education Websites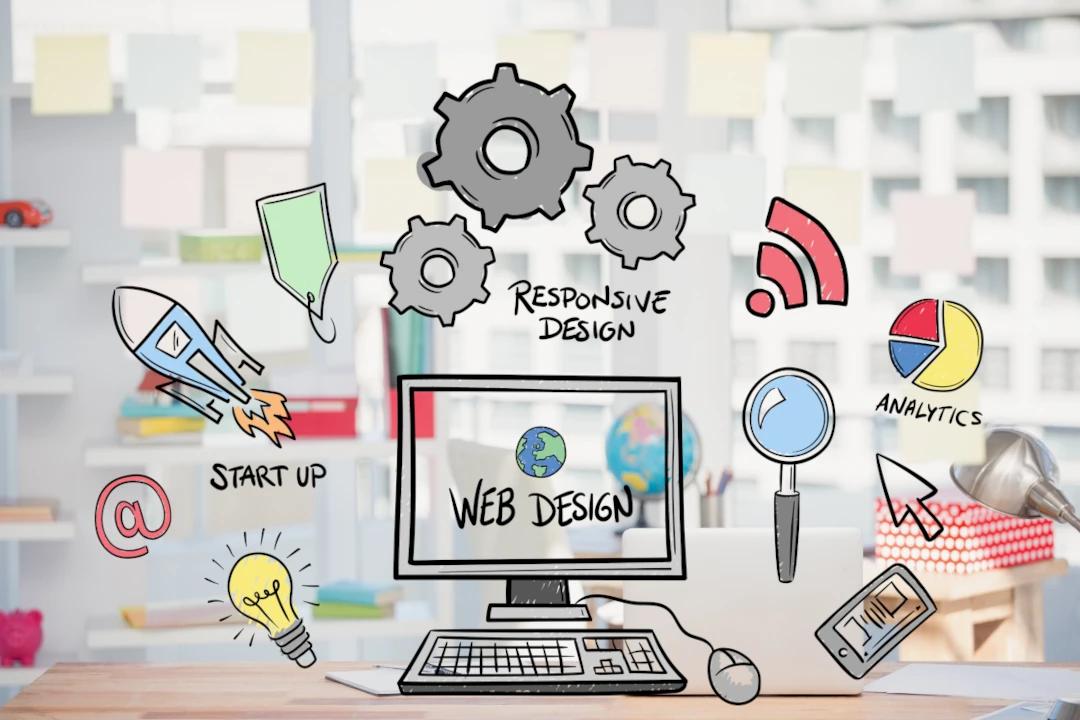 Discoverability is one of the most important hallmarks of a well-designed website—and that applies to websites for schools, colleges, universities, training institutes, and other education organizations. A school or institute might have the best-written content about course offerings and the organization's mission-vision, but this won't amount to much if prospective students, job applicants, or other stakeholders can't find the information exactly when they need it. That makes it important for any business operating in the education sector to make it easy for users to access their web content, whether they're browsing a search engine's results page or clicking around the site itself.
This is where the concept of information architecture (IA) comes in. Information architecture is an umbrella term used in web design to describe all processes that organize and structure a website for maximum accessibility. Any reputable SEO agency will take IA into account when working on education websites, given that effective IA is integral to improved user experience (UX) and better search engine optimization (SEO) for the organization by extension.
Let's take a closer look at information architecture, why it's a powerful tool to boost the SEO of an education-related website, and its role in attracting new people into an educational community.
An In-Depth Look at Information Architecture
As mentioned above, information architecture is not a single process. Rather, it refers to any and all tasks that label, arrange, and organize the content on a website or application. The many processes that establish a website's hierarchies, sitemaps, categorization, and navigation systems all fall under IA. Some of the more easily recognizable elements of IA include the following:
Webpage structure
Object placement
Navigation menus
Content flow and outlines
In short, IA is what enables users to engage with an educational organization's content—and, by extension, with the organization itself. Because it's such a broad and important concept, many disciplines subscribe to the rules of IA. For example, UX designers employ IA best practices when building menus, homepages, and other features to make websites more navigable for users. Content strategists, on the other hand, review their information, divide their content, and organize it into different categories in line with IA principles.
For a website intended to advertise a variety of course offerings, introduce prospective learners to the heart of the organization's brand, attract top talent to teach or research, or celebrate an organization's achievements in the education sector, it's not hard to see the importance of proper IA.
Why Information Architecture Matters to an Education Website's SEO
Over the years, analytics research has turned up ample evidence that effective site architecture improves a website's discoverability on search engines. Here are a few of the best effects IA will have on the SEO for your education website:
It Will Improve the User Experience
Recent updates to Google guidelines place immense pressure on web designers to make their sites as accessible and user-friendly as possible. Google and other modern search engines employ algorithms that track and mimic the behavior of human users. This means that websites that provide positive UX are also likely to enjoy high SEO rankings. Further updates and clarifications to Google's algorithm have emphasized this premium placed on accessibility. These days, both search engines and human users are likely to value a website's usability alongside the quality and relevance of its content.
Working in harmony, IA and SEO will allow internet users to learn exactly what they need to about your educational organization and, as a result, they will have an easier time making a decision to study at your institute or place a query about working with you.
Say that a search results page takes a user directly to the page on your website that contains the answer to their query on course info, rather than redirecting them to the site's homepage. If the content on this page is also well-organized, clearly structured, and easy to digest, then that user will have managed to meet their needs in a relatively short time, with relatively few clicks. Such an experience will leave them with a good impression of your organization and increase their likelihood of engaging with you in the future.
It Cuts Bounce Rates
High bounce rates are kisses of death for an education website's SEO. If a search engine notices that users are continually navigating away from a site in search of better alternatives, it will rapidly and drastically drop that site's rankings.
Conversely, well-structured and navigable education sites that offer good UX won't endure this problem as often. On the contrary, they'll likely enjoy longer time on page and even repeated visits from users who are interested in the organization.
It Helps Achieve Business Goals
Like any other business website, the goal of an education website is to make an impact on its target audience. Particular business goals may include increasing student enrollments, recruiting new faculty members, garnering financial support or other means of support from alumni, brokering partnerships with businesses from other industries, and so on.
Optimal IA and SEO combinations can make all these possible by encouraging users to complete intended tasks. These tasks might include applying to a particular course, submitting requirements for a scholarship, uploading a resume, or contacting school administrators for corporate partnerships. The easier it is for users to perform these tasks on an education website, the more likely they'll be to engage further and perhaps even recommend the site to their peers.
It Facilitates Easier Indexing
Effective IA makes it easier for Google to discover, crawl, and index all the content on a website so that it shows up on search pages. The crawl bots that Google employs, while undoubtedly powerful, aren't always able to uncover and index all of a website's content automatically. Web developers can help facilitate indexing for their clients in the education sector by building strong sitemaps, implementing robust website infrastructure, and earning backlinks for webpages.
It Lowers the Risk of Orphan Pages
An orphan page is a URL that isn't linked on a sitemap, footer, menu, or any other place on a website. Orphan pages are especially difficult for search engine crawlers to find and index and can bring down a site's overall discoverability. Thus, it's part of good IA practice to review a website's overall infrastructure prior to launching and make sure that all important pages are accounted for. You will want to do this with your SEO and web development partner so that you have a proper handle on the structure that governs your course pages, general information pages, contact pages, and the like.
Clearly defined and well-developed IA makes education websites rank higher and perform better on search pages, all because human users logically prefer them. An education website that's designed with the welfare of the end user in mind won't fail to attract traffic and generate productive leads among prospective students, employees, and partners in furthering the organization's vision and mission.