Fri Aug 04 2023
The Latest Trends in Online Learning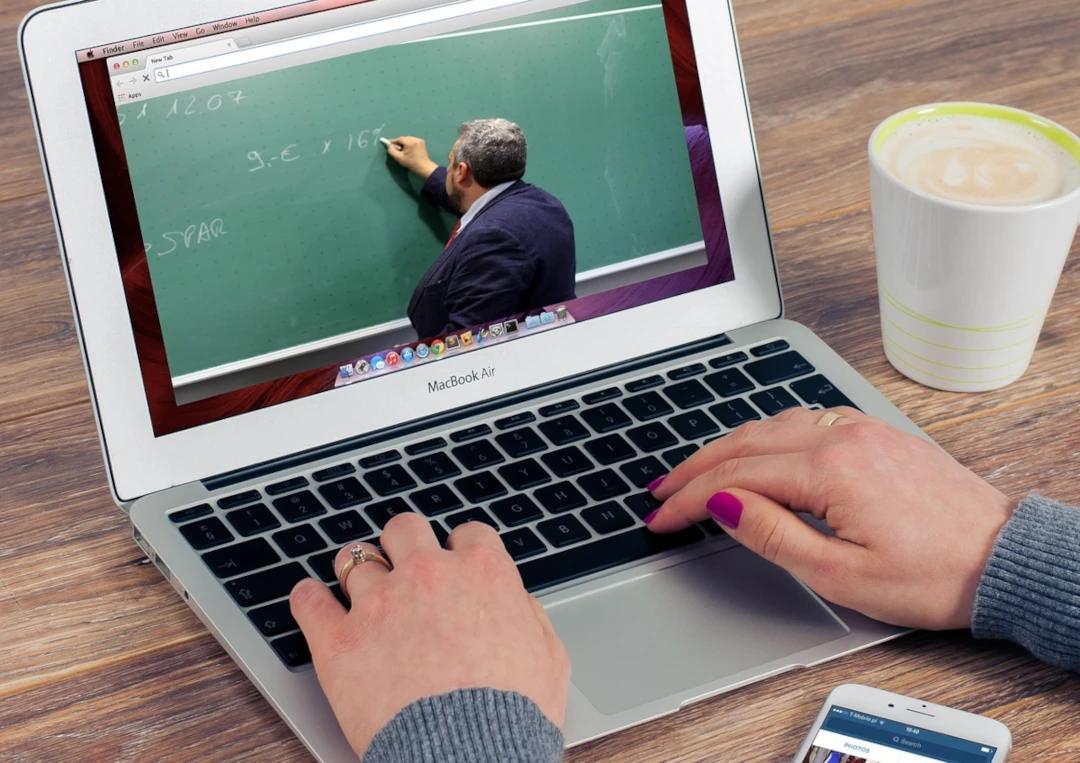 Before the Coronavirus pandemic, online education was becoming popular. However, the global health crisis has caused a rapid switch to virtual learning, resulting in new developments in digital education. The development of technology that allows us to connect virtually has made it easier for people to transition to digital learning. Online learning is making strides that are significant for both learners and tutors. This article details the recent developments in online learning.
What is Virtual Learning?
Virtual learning is a form of teaching that happens online and not in a physical classroom. It uses digital tools and platforms to give learners and teachers the ability to engage and access course materials remotely. Students can access education without physically attending class, while still contacting their instructors.
Mobile Learning
Online learning is becoming more accessible on mobile devices and is focused on mobile devices as time passes. The majority of online learning experiences are now designed with mobile devices in mind and optimized for them.
In recent trends, online courses have been further improved to become mobile-friendly. This makes it easier for students to use their courses and communicate with their classmates without disruption, as with face-to-face learning.
Accessing content without an internet connection is becoming an increasingly popular way to optimize mobile learning. Downloadable content is becoming more widely available, meaning users can view it offline. This is an essential part of providing an effective mobile learning experience.
Digital Communities
Digital communities enable learners to connect with people from across the globe, from fellow students to instructors. This allows students to discuss and deepen their understanding of topics with peers at the same wavelength or with more advanced knowledge.
For instance, students, especially from non-technical fields, may face some problems with their applications and software on Mac. It's always faster and much cheaper to ask for advice from fellow students rather than find a good tech specialist. For example, if you work with Photoshop a lot, one of the most common problems its users have is the need to fix scratch disk full error. Rather than trying to solve the issue yourself wasting time and money, you'd find the answer in a community or group of followers.
Digital communities can be an effective way for students to connect and encourage learning. Instructors can create private groups to ensure information is shared, and students can promote professional relationships. This can help encourage a sense of community and motivate students to learn and collaborate.
Artificial Intelligence
Artificial intelligence is being used more and more to personalize educational programs. This means that it is used to customize learning experiences for each student, making it easier to understand the material.
This is where they will be offered content and classes tailored to their abilities.
Thanks to machine learning advances, online education can be tailored to meet students' needs. Artificial intelligence allows personalized instruction that gives instantaneous comments and materials based on how the learner is doing. This makes education tailor-made for each student.
Remote learning has allowed algorithms to be developed to ensure learners can tailor their online courses to their specific needs. This allows the instructors to provide an educational experience that ideally suits the learner, ensuring they get the best educational experience.
Microlearning To Improve Student Engagement
Microlearning is a modern way of teaching that involves breaking down long pieces of information into smaller, easily digestible parts. This form of learning has become useful in today's digital world, where many people have difficulties focusing for long periods.
By breaking up the material into smaller chunks, it becomes easier to process, understand and remember.
Filtering information is an effective way to reduce unnecessary details. Developing a strong understanding of the subject is an efficient approach to learning. This makes it easier for learners to grasp the concept leading to better comprehension.
Microlearning is an effective tool for virtual education. It helps schools keep their students interested and understand the material better.
Augmented Reality And Virtual Reality
Augmented reality (AR) and Virtual Reality (VR) provide immersive learning experiences for learners. AR and VR allow learners to engage in online activities that involve interactive elements, such as virtual objects and simulated scenarios. This enables learners to understand concepts without worrying about real-life situations.
Virtual Reality (VR) facilitates personal avatars and virtual meeting places. This enables learners to join instructors in real-time from any location, giving them increased freedom, access to knowledge, and the capacity to communicate effectively.
AR in corporate learning offers learners the opportunity to quickly access and communicate with the correct data and individuals. This offers an efficient educational experience.
Endnote
Online learning is becoming increasingly popular, and it's affecting traditional education methods. With online learning, students can access the same courses and study materials from anywhere no matter their location. This scalability offers countless benefits such as saving time and money, and transportation costs. This is so you can get the same quality of education without breaking the bank.