Fri May 05 2023
Tips to design a mobile friendly wordpress website in 2023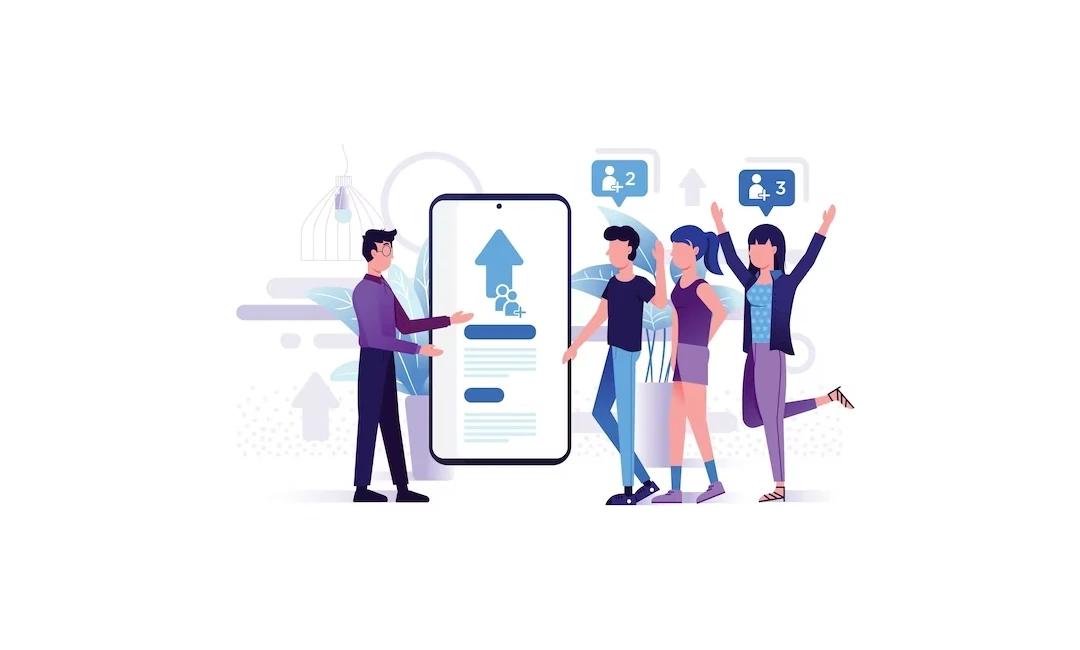 The digital landscape has completely changed how we consume and access information. With the rise of mobile devices, people now prefer to read on a mobile view of a website. This has made it easier for people to gain knowledge from anywhere and at any time.
In today's digital age, having a Mobile friendly WordPress Website design is more crucial than ever before. With the increasing number of people accessing the internet on their mobile devices, businesses must ensure that their website is optimized for mobile viewing to reach a wider audience.
Are you excited to know more?
Well, we bet you are!
Your wait is over, in this guide, we'll walk you through the process step by step, so you can optimize your website for mobile devices and provide a better user experience.
Why should you pay attention to the mobile friendliness of a website?
In this age of technology, it has become increasingly important for businesses to consider their online presence. This includes creating a mobile friendly website.
Not only is a mobile friendly website more convenient and accessible for customers, but it can also lead to higher customer retention rates. By prioritizing the user experience on mobile devices, businesses can set themselves apart from competitors and build a strong brand reputation.
Nowadays, a large number of people access the internet through their mobile devices, such as smartphones and tablets. Thus, a mobile-friendly website is no longer an option but a requirement for businesses to reach their target audience.
In fact, a website that is not optimized for mobile devices may have a lower ranking in search engine results, leading to reduced visibility and reach. Consequently, it is crucial for businesses to ensure that their WordPress website is not only user-friendly but also mobile-friendly.
Tips to optimize your WordPress website for mobile
Faster Website Loading
A fast website is the key to success in today's fast-paced online world. Unfortunately, many sites are too slow due to excessive JavaScript files, bloated style sheets, and uncompressed images.
Visitors quickly lose patience and move on to the next site if they have to wait too long for pages to load. If you are developing a WordPress website, it is crucial to optimize it for speed. This can be achieved by minimizing the style sheets and reducing the number of JavaScript files.
Test mobile-friendliness of WordPress website
Before diving headfirst into developing a mobile friendly site, it is important to take a step back and assess your current website traffic. By understanding your website traffic, you can gain insights into your audience and how your website is currently performing.
With more and more people accessing websites through mobile devices, it is crucial for businesses to ensure that their websites are mobile-friendly. It further provides valuable insights into user behavior and preferences, allowing businesses to optimize their online presence for maximum engagement and conversions.
By clicking on the Devices tab, users can easily access information on both website traffic and mobile friendliness, making it an essential tool for any business owner or marketer.
Email Optin Forms
As businesses strive to grow their email lists, they should consider implementing pop-up logins. By using pop-up plug-ins, businesses can increase their email list while ensuring a positive user experience for their website visitors.
Testing the impact of these pop-ups on mobile devices is crucial to ensure that the website's mobile visitors are also able to engage effectively. Pop-up logins have been proven to be one of the most effective tactics for increasing email lists, and businesses should seriously consider this strategy.
Google Mobile Friendly Test
In today's fast-paced world, having a website that is mobile-friendly is crucial for any business. As more and more consumers rely on their mobile devices to access the internet, it is imperative for websites to adapt to this trend to remain competitive.
To determine the mobile-friendliness of your website, there is no better tool than Google Mobile Friendly Test. By simply pasting URL and clicking on 'Analyze,' a WordPress development Company can easily see how your website performs on mobile devices.
Optimize Images
Images are an important component of any website as they help to convey a message and improve the overall look and feel of the site. However, the width and height of images can impact the user experience, especially on mobile devices.
By ensuring that images are of the right size, you can avoid having to redo them later and ensure that the site remains mobile-friendly. Getting the right dimensions for images can be tricky, but taking the time to do so is worth it in the long run.
Social Sharing Buttons
Social sharing buttons have become a ubiquitous feature of the internet. They offer an easy way for readers to share content that they find interesting or informative, and for creators to reach a wider audience.
With the proliferation of social media platforms, offering sharing buttons for a wide variety of platforms has become the norm. In addition to the traditional sharing buttons for Facebook and Twitter, many sites now offer buttons for Reddit, Pinterest, and LinkedIn, among others.
Top Mobile Friendly WordPress Plugins
Superfly
Superfly is a versatile plugin that offers multiple options for selecting navigation on WordPress websites. One of its key features is the ability to create full-screen menus, giving site visitors a more immersive experience.
In addition, it offers an icon toolbar for easy navigation, as well as static, sliding and vertical push options. With all of these capabilities and more, Superfly is an ideal choice for those looking to improve user experience on their WordPress site.
Smush
As website development continues to evolve, it becomes increasingly important to make sure that our web pages are optimized for performance. One way to improve website performance is by compressing image size, which can be achieved through the use of plugins like Smush.
It is a new-age WordPress plugin that has proven to be an effective solution for optimizing image sizes without losing quality. By reducing the size of images, web pages load faster, leading to greater user satisfaction and increased traffic.
Jetpack
It is a powerful tool that website owners can use to improve their site's functions and performance. It encompasses a variety of modules, including security features, marketing tools, analytics tracking, and search engine optimization features.
By utilizing Jetpack, site owners can streamline their online activities and focus on developing their brand and engaging with customers, rather than worrying about the technical aspects of website management. Whether you're a small business owner, blogger, or hobbyist, Jetpack offers features that can benefit your website and enhance your online presence.
Final Call
A website has become a necessary tool in this era of digital technology. However, it is essential to keep up with recent trends in the technology world, which is developing and designing mobile-friendly websites.
A website that is not optimized for mobile devices will not only have a negative impact on user experience but also negatively affect search engine rankings. Therefore, seeking consultation from a Front-end development company to create and maintain a mobile-friendly website is crucial in today's market.
By doing so, companies can ensure that their website is accessible to a wider audience and delivers a seamless user experience, leading to increased conversions and customer satisfaction.