Mon Nov 13 2023
Top 10 Online Alternatives to Photoshop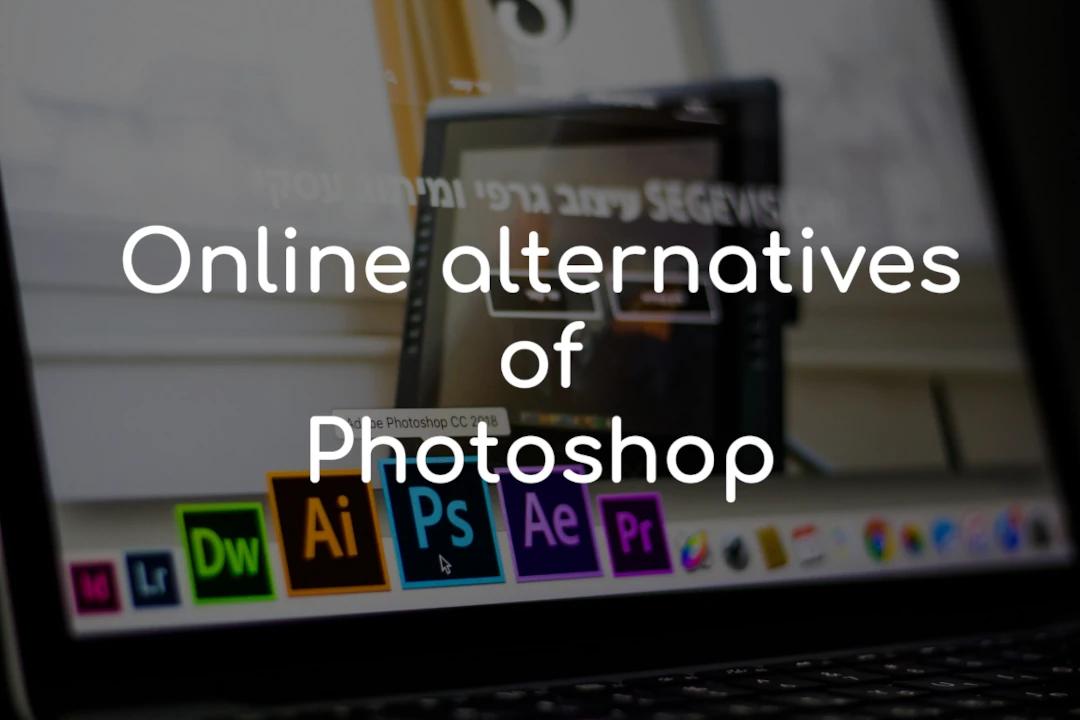 Searching for a great online alternative to Photoshop can become a real challenge. That's because most of the available programs can't perform even the simplest tasks, let alone deep picture enhancement of skin or removing objects. Having tested many different programs and apps, I am ready to share the best online Photoshop alternatives that are worth installing.
1. Pixlr
Price:
Free or $5
Pros:
Layers and masks support
Deep image editing
RAW files support
Functionally extensible
Cons:
Intrusive advertising
No batch processing
Pixlr is probably the best image editing software for beginners available for the browsers. Moreover, the image editor has all kinds of tools for design and drawing, which makes it more similar to Adobe Photoshop. There is a large selection of filters for experiments, layers and masks support for advanced picture editing. All brushes and other tools are customizable. There are quick keyboard shortcuts for commonly used parameters, such as levels and curves. You can find cloning and color swapping among the advanced tools. Despite its advantages, Pixlr is full of intrusive advertising. You can get rid of it by updating the picture editor to the premium version.
2. Polarr
Price:
Free or $3.99
Pros:
Simple learning curve
Great set of tools for basic photo fixing
Drawing mode
RAW format support
Cons:
30% of functionality is not available for free
No 16-bit files support
This free online Photoshop alternative can give you deep control over photo effects and color correction with basic picture retouching capabilities. Its main tools include brightness adjustment, lens distortion, a stain remover brush, and other instruments for correcting facial imperfections in portraits.
Polarr's drawing mode is worth mentioning. A separate interface with various tools has been developed for it. You can upload semi-finished drawings there, color them or draw from scratch.
Dozens of ready-made brushes are available here, but they cannot be installed in the free mode. In addition to the limited free content, you can notice the lack of 16-bit file support.
3. Adobe Photoshop Express
Price:
Free
Pros:
Easy-to-use
Suitable for deep work
Lots of color correction tools
Cons:
No batch photo editing
No RAW files support
Photoshop Express is a free stripped-down version of Photoshop with equally effective picture retouching tools. All instruments are sorted logically.
You do not need to install any browser plugins. If you have a Flash player, just upload an image and get started.
You will have two modes for working with photos: Decorate and Edit. Edit has such tools as Resize, Crop, Touchup, Red-Eye, as well as main adjustments, for example, Sharpen, White Balance, etc. It also includes such effects as Pixelate, Crystalize, etc. The Decorate tab has some options for Frames, Bubbles, Text and many others.
However, you will have to put up with the lack of RAW file support. This Photoshop online alternative works only with JPG images smaller than 16 megapixels and no wider than 8191 pixels.
If you need more photo editing facilities, check out several ways of using Adobe Photoshop for free without torrents.
4. PicMonkey
Price:
Free or $7.99
Pros:
Well-designed text tool
Built-in storage
Basic picture retouching tools
Cons:
Weakly optimized
Most decorative stickers are available after subscription
PicMonkey is another simple and powerful online alternative to Photoshop. You can edit photos, store and sort files in the library, create various design projects, banners and logos here.
The text tool is one of the main photo editor's strengths. There are hundreds of fonts in various styles that can be customized as you wish. Change the shade of the text using the color palette, apply some effects, make the text transparent imitating a watermark.
Built-in cloud storage called HUB will allow you to save and sort your photos in libraries in unlimited quantities.
Weak optimization is the main disadvantage of this Photoshop online alternative. PicMonkey freezes quite often when working with more than one photo.
5. Fotor
Price:
Free or $8.99
Pros:
Advanced makeup tool for detailed picture retouching
Ability to create collages
RAW support
Cons:
Registration required
Too expensive compared to competitors
Fotor is the best online Photoshop alternative for Insta lovers. It has some really unique tools. You can crop and rotate the photo, adjust contrast, sharpness, brightness, apply various effects, frames, stickers and more with its help.
However, these are not the only advantages of this photo editor. The provided "Makeup" tools are quite noteworthy.
You may perform very detailed and delicate work, for example, add or apply makeup to the face, whiten teeth, remove stains and change the shape of the face, narrowing it in the right places.
The main disadvantage is the limited functionality for unregistered users.
6. Photopea
Price:
Free or $5
Pros:
PSD format support
The same hotkeys as in Photoshop
Masks and layers
Cons:
The functionality of plugins cannot be expanded
No RAW format support
Photopea is developed on HTML 5, which means that it does not require any plug-ins. You can open this Photoshop online alternative in any modern browser, even on a smartphone.
The interface resembles Pixlr, but there are some slight differences in the top panel. It offers automatic conversion to the B&W format.
You will find a customizable set of brushes and tools for color correction, filters, layers, blending modes, and other settings for brightness, hue, saturation, blur and sharpness.
Advanced masks and layers will help you add text and banners. Users may adjust the transparency, creating a watermark, or apply interesting effects.
Unlike Pixlr, Photopea does not support additional plug-ins. You cannot extend the functional part of this photo editor.
7. Ribbet
Price:
Free or $4.95
Pros:
Great auto tools
Many effects and filters
Tools for creating collages and drawing
Cons:
More than 50% of the functionality is not available for free
No layers
Ribbet is free online Photoshop alternative with an intuitive interface and powerful toolkit. Although it does not have very advanced tools, the photo editor can offer the most frequently used functions.
Ribbet will allow you to perform classic image retouching operations, such as adjusting exposure, correcting red eyes, teeth whitening, removing small pimples, adjusting contrast, highlights, shadows, sharpness, etc. You can also add various filters and effects.
Aside from image editing, Ribbet has additional modules for creating collages, drawing on a blank canvas and creating postcards.
The main disadvantage of this program is that more than 50% of all functionality is not available for free.
8. Ipiccy
Price:
Free
Pros:
Completely free
Lots of collage making tools
Smart toolkit for portrait retouching
Cons:
A small number of filters (they cannot be expanded)
Does not work with RAW files
Many users consider Ipiccy the best online Photoshop alternative due to the fact that it is absolutely free. You need to download Flash player to access the functionality of this web-based photo editor.
It has pretty good tools for working on portraits (applying makeup, removing wrinkles, etc.) and layers support. The program does not have a premium version. It means that the full set of filters and effects is available to all users.
Among the shortcomings, I would like to note quite a few useful filters and the incompatibility of the application with RAW files.
9. SumoPaint
Price:
Free or $4
Pros:
Cloud storage
Suitable for basic picture editing
Works with RAW files
Cons:
Inferior speed of work
Some tools require improvement
SumoPaint is a free online Photoshop alternative. It is quite simple and convenient, even for a novice user. The application contains a large number of tools for picture retouching and basic color correction.
Although it has limited capabilities compared to Photoshop, the program has similar fixed panels and the ability to select colors, add layers, apply numerous filters and effects to images, crop, adjust brightness, contrast and more.
Well-designed brushes are also worth mentioning. In addition to their wide selection, they are customizable. You can easily change the size, the intensity of the effect and texture.
Compared to other photo editors, SumoPaint's speed of work is significantly inferior. This is especially noticeable when working with brushes.
10. PiZap
Price:
Free or $2.50
Pros:
Great section of tools for portrait retouching
Does not require Flash player
Cons:
Intrusive advertising
Half of the tools are not available for free
PiZap is an intuitive web-based app and a good Photoshop online alternative. It is capable of performing basic color correction and picture editing very quickly.
The application has Flash and HTML5 versions. It means that you may use it on different devices, such as your PC, tablet or laptop. PiZap provides lots of original stickers and interesting visual effects that are available to users with a paid version.
The Touch UP section is similar to Fotor's one. There are 15 tools with automatic or manual changes. Spray Tan, Blemish Fix, Teeth Whiten, Shine Reduce, Eye Tint, Hair Color, Lip Tint are some of the tools available in this section.

However, half of them work only in the premium version. The other ones require a paid subscription. Moreover, PiZap does not work with RAW files and does not support images larger than 10 megabytes.