Wed Mar 15 2023
Understanding The Future of eCommerce & Entrepreneurs: Core Concepts & Challenges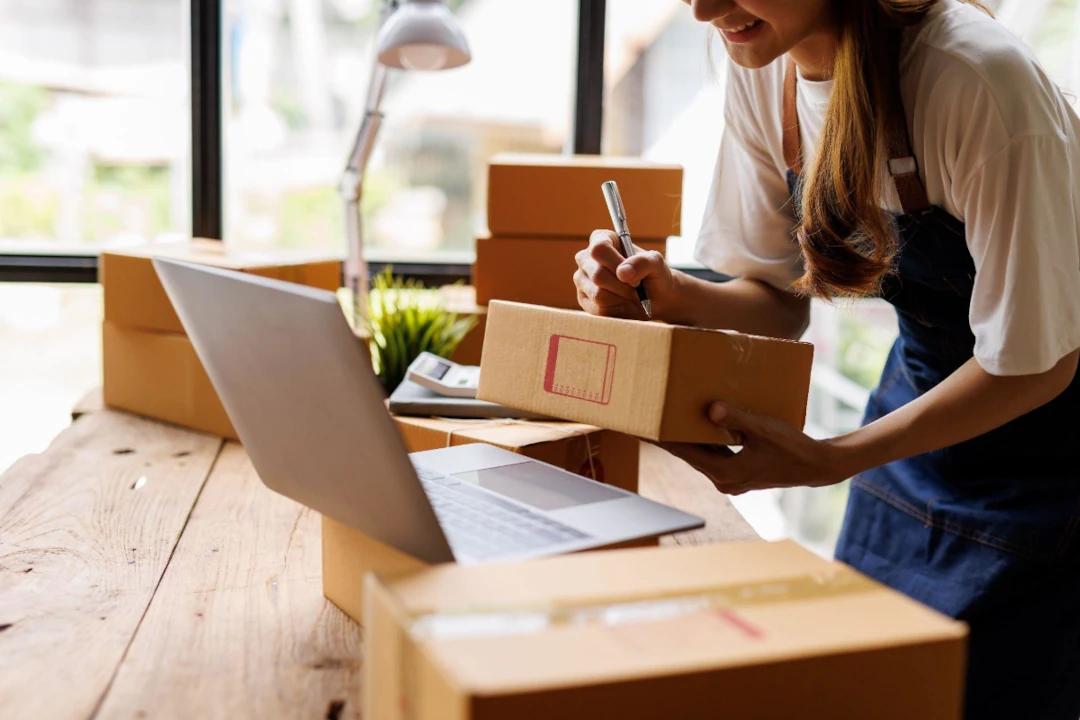 The days when starting a business was a time-consuming, hefty, and expensive process are ancient history. Thanks to online store builders like Shopify, BigCommerce, etc., we now have entrepreneurs in every household with unique business ideas that solve and deliver many pain points. And the catch in all this is that eCommerce offers entrepreneurs of this age and beyond, the to cut back on costs. How? An online storefront, instead of a physical one, is not limited by either geographical location, or utility bills like rent, electricity bills, or hiring staff. This automatically translates into wider market exposure with no-to-low recurring expenses. To say the least, such benefits are barely scratching the surface of the true potential of eCommerce. Furthermore, as the eCommerce frontier continues to evolve and grow each year, it adds to newer dimensions for entrepreneurs to create businesses and innovate in this space. So, on what foundations do the enterprises and entrepreneurs of the future stand? Let's dive in and explore:
1. Global Need To Adapt
First and foremost, the pandemic has accelerated the growth of eCommerce. As more and more people have turned to online shopping, entrepreneurs have had to adapt quickly to keep up with the demand. In the future, we can expect this trend to continue, with eCommerce being the viable source of global retail, as offline stores become a second option. One of the biggest changes we will likely see is the increasing use of artificial intelligence (AI) and machine learning (ML) in eCommerce. These technologies can be used to improve the customer experience by providing personalized recommendations, streamlining the checkout process, and even predicting what products customers will want before they even know it themselves.
2. Moving Towards Accessibility
Reports suggest that mCommerce volume is projected to grow $620.97 billion by 2024, which is nearly half (42.9%) of all online purchases made via mobile phones. This massive shift comes from smartphones becoming an integral part of people's lives, with consumers spending an average of 2 hours daily on their mobile devices. This means that entrepreneurs must ensure their business apps are optimized for mobile devices with faster loading times, and easy-to-use interfaces, driving customer engagement and leveraging direct access to consumers.
3. Building a Sense of Community
But it's not just about technology. To succeed in eCommerce, entrepreneurs must also build strong customer relationships. Social media marketing agencies leverage platforms like Facebook and Instagram to allow entrepreneurs showcase their products to a wider audience and build customer relationships. This creates a more personalized shopping experience, increasing customer loyalty and repeat business. This means providing excellent customer service, responding quickly to inquiries and complaints, and creating a sense of community around the brand. Community building may become even more important in the future of eCommerce. As consumers become more conscious of the impact of their purchases on the environment and society, they are increasingly seeking out brands that align with their values. Entrepreneurs who can create a strong sense of community around their brand, and who are transparent about their ethical and sustainability practices, will be well-positioned to succeed in this new landscape.
Of course, there are also challenges that entrepreneurs will need to navigate as eCommerce continues to grow facets in their business. Here's how:
Challenge I: Standing Out in Competition
Just like everything else, with more opportunities will come increasing competition in space. With massive online migration of brands by having an app-first strategy, it can be difficult for businesses to stand out from the crowd. This means that entrepreneurs must focus on creating unique products, and customer experiences, and developing strong branding and marketing strategies. Knowing the USP of your business and being willing to adapt when the market is saturated is key to making a mark in the consumer market. You need experts in the game to stay ahead of the line. For example, if you hire BigCommerce theme development professionals, like that at agencies like CodeClouds, they can analyze the market trends, and use those insights to plan and execute your goals with their innovative tech solutions to help your business grow.
Challenge II: Keeping Up With Government Regulations
Another challenge is the changing regulatory landscape. As eCommerce becomes more important, governments are likely to introduce new regulations aimed at protecting consumers and ensuring fair competition. Entrepreneurs will need to stay on top of these changes and make sure they comply to avoid penalties and fines.
Challenge III: Cybersecurity & Data Safety
Finally, cybersecurity is likely to become an even greater concern for eCommerce entrepreneurs in the future. As more transactions move online, the risk of cyber-attacks and data breaches increases. Entrepreneurs will need to take proactive steps to protect their customers' data, such as implementing strong encryption and regularly monitoring for suspicious activity. You can learn more about the specifics of the Federal Trade Commission on eCommerce policy at their official website.
Conclusion
The future of eCommerce is bright for entrepreneurs willing to adapt and innovate. With the right approach, there are endless opportunities to create successful businesses and provide value to customers. By building strong relationships with customers, leveraging new technologies, and staying on top of industry trends and regulations, entrepreneurs can position themselves for success in this exciting and rapidly evolving space. And to deliver according to customers' expectations across target markets and groups, it's essential to keep your business optimized on all ends with the latest technology to stand the test of time.