Fri Jul 28 2023
What Is The Function Of A Marketing Funnel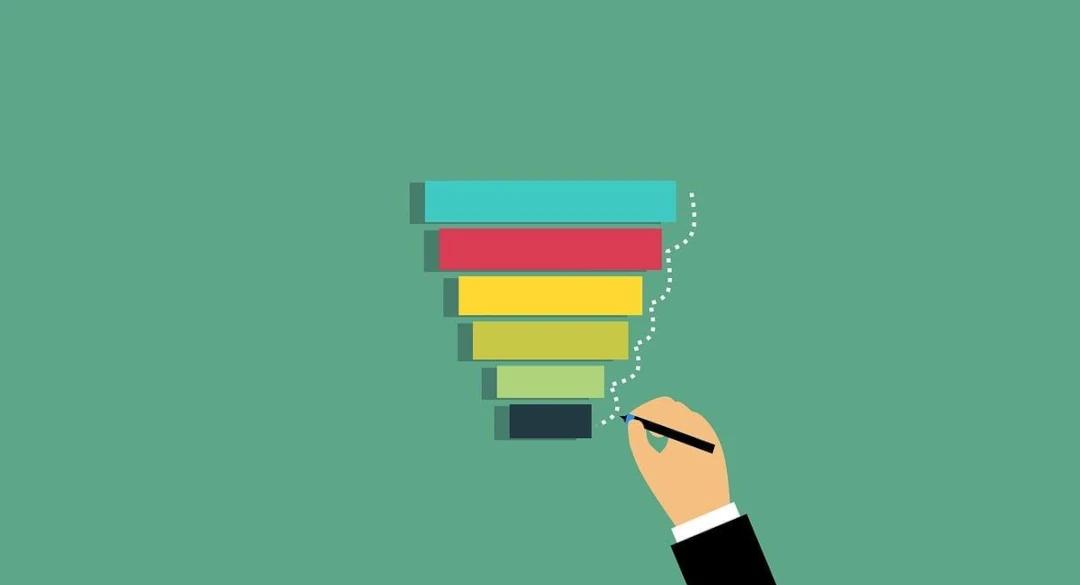 A marketing funnel is representative of a consumer's experience with a business from the first interaction until the close of a sale. With the initial exchange, the client is introduced to the company as a lead or a prospect.
Learn about marketing funnels at https://careerfoundry.com/en/blog/digital-marketing/digital-marketing-funnel/.
If the client is satisfied throughout their experience, they will buy the product or service, becoming an active customer with the potential to return. The marketing funnel consists of five primary stages as the consumer progresses through what's designated as the "customer journey".
The client is introduced to or becomes aware of your goods or services through a marketing scheme consisting of word-of-mouth, an advertising campaign, or general public relations.
Once there is knowledge of the product, the lead can potentially grow interested. In order to expand on their knowledge, they'll do a search, check your site, or find an event they can attend to gather more information.
The additional information evokes a desire to obtain the item. The details thus far have created a positive impact regarding the business, and the client is anxious to find out more.
When prospects come to the action level, they compare what other companies offer in the same product line. The individual is also finding out if anyone they know uses the item and what their experience has been. While the lead is leaning towards a purchase, they're anxious for feedback.
If marketing funnel essentials are executed adequately with a smooth and seamless digital marketing scheme, consumer loyalty is at its peak. Clients who have done business with you will return with the likelihood of referring close friends and family to the products.
What Are The Fundamentals Of A Marketing Strategy
A marketing strategy is an outline of the tactic you intend to employ in order to change leads into consumers. It should follow the premise of your marketing funnel. It, too, has five critical components to consider when in development.
The primary component of the marketing strategy is taking an in-depth study of your target demographic, who your customer will be, so you know what they need, the way they make their purchases, and then you can provide adequate solutions.
While you want to understand what the persona needs, focusing on their desires for optimum success with your digital marketing strategy is also critical. This insight allows an advertising campaign that appeals to the audience's emotions.
With a digital marketing strategy, a company needs to include its "Unique Selling Proposition (USP)." This gives the target audience details on why you believe the demographic should purchase your products instead of those of your competitors. The ideal way to develop a USP is to determine what you think sets you apart from others in your same industry and why those qualities define you as the best option. This is considered your "competitive advantage."
The marketing channels you use to reach your demographic will be based on what you've learned to this point. You might find social networking as the ideal medium, perhaps public relations, email marketing, maybe paid advertisement, and on.
A budget for digital marketing will be one where you don't spend excessively or under spend.
When you combine the marketing funnel stages with the marketing strategy, you have the essential components of the marketing funnel. Let's learn how these work together to create the customer's optimum experience.
The top of the funnel is when new leads are generated
In order for a funnel to ultimately see success, the company needs to focus its attention on generating leads. Part of that process involves posting relevant, quality content on social networks, creating a blog, and on the company marketing website, along with paid advertisements for an expanded reach.
You're introducing yourself and your goods and services to the audience at this stage. This demographic is not in the market to buy at this point. They're checking you out.
The middle of the funnel is an attempt to convert leads into consumers
When you have generated leads, you will be responsible for giving them details on how your product or service can resolve their key concerns. The demographic will need to know the costs and how the items can be purchased. Buying from you should be easy and straightforward.
At this stage, you want to narrow the prospects to those genuinely interested in what your product or service can do for them and eliminate anyone merely riding along to see how much free information they can obtain.
At this stage, promotions, discounts, and even special offers are a good idea to see who is willing to take that next step. Click for details on the last stage of the marketing funnel.
The bottom of the funnel is for retaining the customer
When leads become consumers, the last step is ensuring you retain this business. That means taking every measure to ensure optimum satisfaction with the goods and services now and continuing into the future.
Some ways to keep customers coming back are offering excellent customer support, providing after-sales services, and upping your game with higher-quality content that can center around the demographic's feedback and input.
Add incentives for customers who send referrals that turn into customers. That will increase loyalty.
Final Thought
As is true with digital marketing strategies and advertising campaigns, the best types of sales funnels won't last. Once you have an established, solid system that generates a constant steady flow of leads, it will work for some time, but these need to evolve with updates and improvements continually.
A company should anticipate a new funnel to have a slow start. It can take a bit of time for newly incorporated digital marketing activities to make their mark. If time passes and still no results, you'll need to make some tweaks, perhaps adjust the budget, or consider outsourcing to a trusted, reputable digital marketing expert.
While it's tough sometimes to turn over the reins to a third party, it's also important to recognize strengths and weaknesses in order to achieve optimum success.