Wed May 24 2023
5 Best Tools for Recording a Webinar [2023 Overview]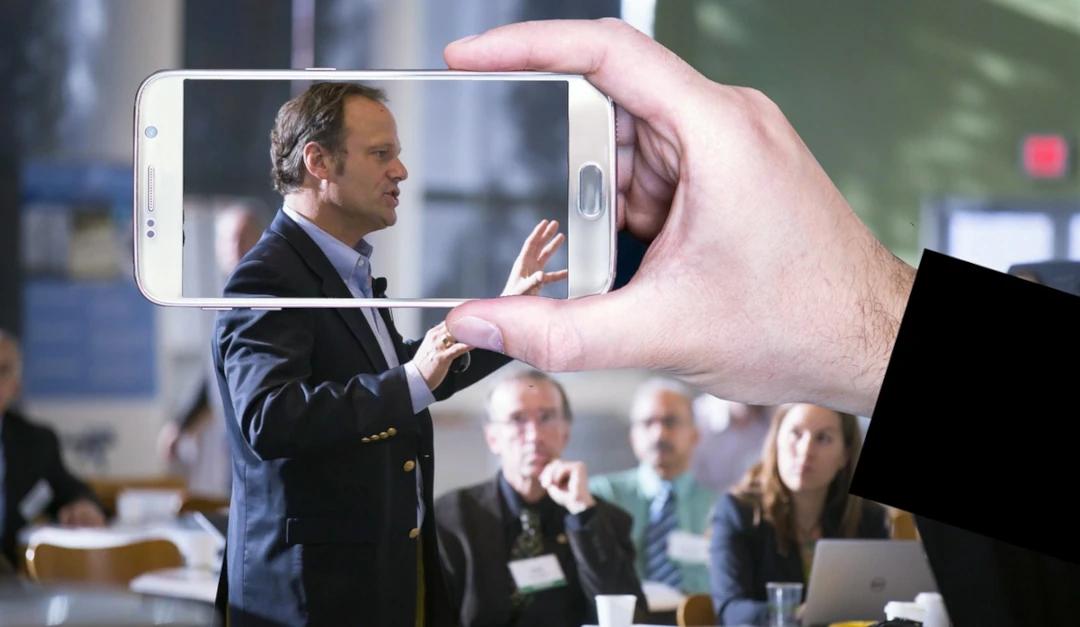 Webinars are becoming increasingly popular these days. After the pandemic suddenly brought on a massive surge in them out of necessity, the public quickly came to realize that webinars can be one of the most efficient means of giving lectures, holding panel discussions, etc., even when an in-person option is available.
The ability to record a webinar can be convenient for multiple reasons - most obviously, you can watch them in the comfort of your own home without having to waste time getting to lecture halls or wherever else events might take place. For people in remote geographical regions, webinars can really be a lifesaver as they provide a means to information that these people might not otherwise be able to access.
In addition, being able to capture and later watch webinars can be hugely beneficial to a variety of purposes. Whether people's interests be educational, professional, or otherwise, the need for recording different types of events is becoming more widespread. Therefore, finding the right screen recorder is essential. There are many apps out there to choose from, so we're going to narrow down the options for you.
Before you record, get organized
In addition to recording videos that are important to your professional and/or educational life, you want to have a way to organize all your life. You'll also surely have countless docs, spreadsheets, etc to deal with, so it would be worth your while to find a professional tool to help you out.
A great option for organizing all your daily tasks is Infinity. Infinity not only provides neat, easily navigable tools for saving and categorizing all your documents, it also has a number of other features that are desirable in an organizational tool.
Infinity utilizes AI technology to help you generate ideas based upon your personal preferences. It also automates tasks for you, allows you to create customized workflows according to your personal needs, and view your data in easily-readable charts.
If you've got a big workload and are struggling to organize and stay on top of it, look into getting a tool that will make your life easier.
What features should you look for in a screen recorder?
If you're recording webinars, you want all the important information to be clear and easy to reach. Some of the major features you should look for include:
Easy navigation within the recording. You want to be able to find important points with ease and not have to waste a lot of time searching around for what you want.
The ability to add voice-overs, on-screen text, and other additional audio and video components to make comprehension of difficult concepts easier.
Easy saving to different formats and sharing on a range of platforms. Webinars are often conducted to wide, diverse audiences, so it is useful to have recording software that allows you to share with fellow participants easily.
Beyond the ability to save itself, if you're a student or a busy professional, you probably need a good online tool to help you organize your tasks.
Top screen recording tools for webinars
Now, let's look at some of the top products for webinar recording software on the market these days. Some of these companies offer both free and paid versions. If you're looking for a greater degree of sophistication in editing tools, you might consider getting a paid version. Nonetheless, there are several solid free products out on the market right now.
Movavi Screen Recorder
Movavi's screen recorder offers many of the features people look for in a screen recorder, and it is also well-known for its user-friendliness. If you're looking for a free screen recording software that offers an easy way to record webinars and personalize editing features to your own preferences, you should check it out.
With Movavi you'll get:
The ability to edit screenshots. Perhaps you want to slip in a diagram to accompany a webinar, or a company information page.
Superspeed conversion. You'll have the conversion process to be taken care of quickly and without the loss of video quality.
Personalized shortcuts. Every person has his or her own preferences when it comes to video editing. With Movavi's screen recorder, you can create your own shortcuts to make the editing process easy and personalized just for you.
Movavi's screen recorder is compatible with both Mac and Windows.
Ezvid
Ezvid's screen recorder is another solid free option among webinar recording products. With it, you'll get the following features:
An easy-to-use editor that allows you to cut, trim, and move recording parts. As mentioned above, you might not need to keep all of the information presented in a webinar. With the right tools, you can trim down to the essential components and save just what you need.
A text-to-speech option that allows you to change text into narration or voice-overs during parts of webinars that might require clarification or additional information.
No watermarks, so recordings will be clean.
Ezvid is compatible with Mac and Windows.
Camstudio
Camstudio is a straightforward, free app that is a good choice for first time users. It offers several of the standard features of most recorders:
The ability to create screen-in-screen video. If you've got multiple parts that you need to juggle, for example other instructional components that you need to incorporate into recordings from other screens, you can do this.
Custom cursors for tutorial creation. If your recordings include particularly difficult concepts or new language, this can be useful in spelling out these concepts point-by-point.
User-friendliness. The interface is simple and hassle-free for amateur users.
Other editing features are limited in Camstudio. Because of this, you might need additional editing tools when using Camstudio. However, it is a solid option among free programs. It works on Windows XP and above.
FreeCam
If you are a new user of screen recorders, you might check out FreeCam. As the name suggests, FreeCam is a free, easy-to-use program with a user-friendly interface. With it, you'll get the following features:
The ability to select either all, or any portion of your screen
A number of different audio effects that you can add to enhance your recordings, as well as a background noise-removal tool. This can be useful if you either want to add narration to your videos to explain points given in the webinars, or to remove things like excess noise from the audience, outside noise, etc.
The ability to add computer audio to an existing video. In addition to adding your own narration, you can include computer audio from other sources to your webinar recordings.
FreeCam is for Windows only.
Livestorm
Livestorm is a good free option for recordings of up to 20 minutes. A good choice for professional use, you'll get several features that are useful for online meetings:
Registration pages, that allow people to sign up and hosts to track who their participants are
An API service, so that hosts can retrieve data and incorporate it into their CRMs
An analytics mechanism to track the flow of participants, participant demographics, company representation etc over the course of time
If you're looking to make recordings longer than 20 minutes, Livestorm also offers paid options:
Premium, for $99 per month, for meetings up to 100 attendees
Enterprise, for meetings up to 3000 participants at customized pricing options
Livestorm is compatible with a range of different platforms.
Find the best product for your recording needs
Whether you are hosting or participating in a webinar, providing services or receiving them, you want a solution that will speak to your individual needs. There are software providers out there that offer products for professional, educational, and recreational use; you just need to shop around and see what looks most suitable for you.
In addition, finding a way to store and manage all of your daily tasks – both professional and recreational – will make your life infinitely easier. After you've created your video library, take the time to organize both it and your other files with the best tools that you can find. That way, you'll not only have all the information that you need, you'll be able to find and utilize it with ease.