Sat Dec 03 2022
Top 10 online E-stores in Pakistan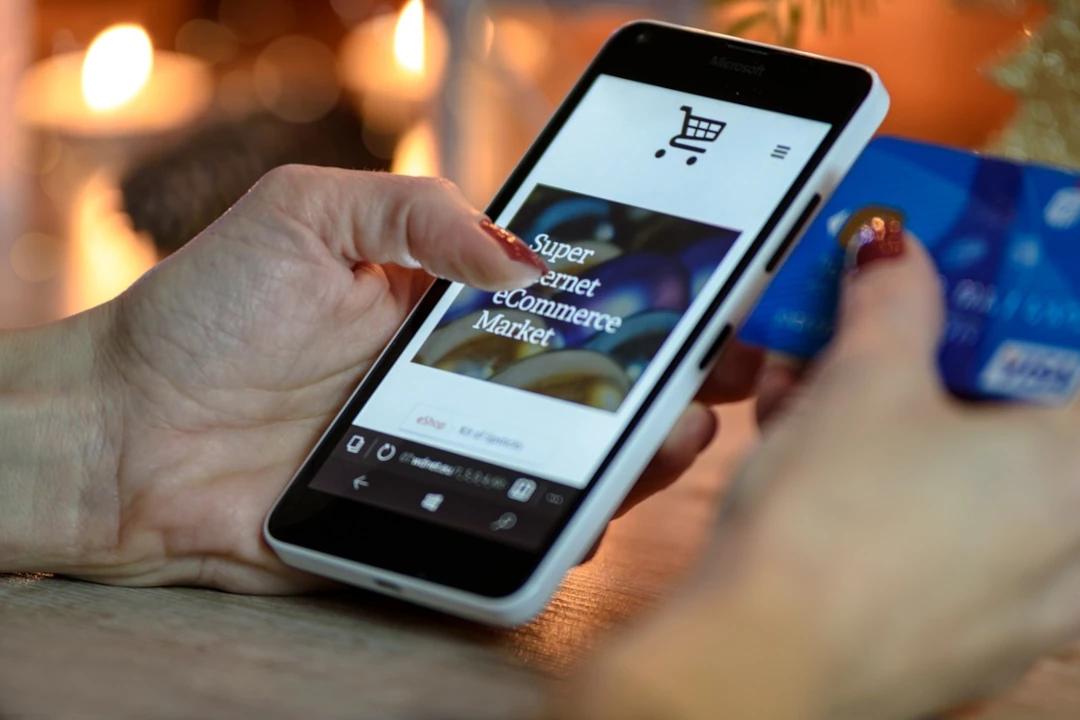 Shopping is the act of visiting stores and making purchases. Online shopping is the process of making purchases of products or services over the internet. The tendency of electronic buying has significantly increased, particularly with the start of Covid-19.
As consumers may now acquire goods from multiple areas and conduct product research online, online shopping has significantly disrupted the retail sector. Thanks to the influx of international brands and retailers, Pakistan now boasts one of the fastest-expanding economies.

In this article, we'll talk about a few well-known brands you might be interested in and want to shop at.
1. Daraz
If you ask a layperson about the top internet retailers in Pakistan, Daraz might be the first name they give you. Within a few years of its debut, it had established itself as the face of the eCommerce industry. It runs its business well in South Asia. Numbers don't lie, and Daraz.pk takes the top spot in our rankings with 9.3 million unique visits per month.
2. Goto
In Pakistan, Goto is a one-stop internet shopping destination. You now have a convenient, hassle-free, and safe buying experience. Built on the promise of assurance and tranquility. One of the top internet retailers in Pakistan is called Goto. Goto wants to give the people of Pakistan a constant and hassle-free purchasing experience.
3. HomeShopping
One of the few online retailers in Pakistan, HomeShopping.pk offers a wide selection of electronics, smart devices, and mobile phones. By narrowing your search results by category, brand, price range, and condition, you can locate suitable options. You may also find other interesting categories including books and stationery, mobile accessories, fashion, and baby toys in addition to its emphasis on providing high-quality gadgets. They provide a special section for finding hotels in Pakistan's major cities for travelers and tourists.
4. Symbios
When it comes to electronic and smart device online purchasing in Pakistan, Symbios is one of the pioneers. Since 2006, they have provided Pakistan's citizens with the highest caliber goods. They can help you choose a mobile phone or another electronic device, a laptop or computer, a smartwatch, a TV, and fitness equipment that is affordable and meets your demands thanks to their experience and exposure.
5. Telemart
Because of its 27 years of competence in handling online purchasing and customer services, Telemart is regarded as one of Pakistan's top 5 e-commerce enterprises. They began selling mobile phones and electronics, but as they developed, they added healthcare products, women's clothing, kids' clothing, and much more. Their goal is to offer value through their products so that their clients will continue to turn to them for their needs.
6. Symbios
Symbios specializes in a wide range of cutting-edge and technologically advanced products, including watches, tablets, computers, cameras, phones, and more. Innovative and creative products have been introduced to the Pakistani society for the first time by Symbios.pk, and we are happy to serve our customers while meeting their basic necessities. Pakistan's GDP has increased as a result of e-commerce.
Electronics e-commerce in Pakistan is one of the fastest-growing sites. Its physical and mortar stores and online shopping platform are expanding across the country. Pinpack.pk is a successful firm that offers consumer goods and mobile phones from all the top brands at affordable costs, including Infinix mobiles. Pinpack offers huge sales discounts on its products. You will find all Samsung, Vivo, Tecno, and all Infinix mobile prices in Pakistan at the lowest cost.
8. Sadabahaar
We discover new names every day as the eCommerce industry continues to grow. However, only a small number of businesses can survive and gain notoriety in the precarious Pakistani eCommerce industry. One of the most recent entrants to be ranked among the top online retailers in Pakistan. Along with the newest apparel options from renowned brands, there are also jewelry and beauty products to be found there. The business also offers a distinct section to meet customers' requests for personalization.
9. Qmart
It is yet another reputable brand in Pakistan's internet marketplace. Many young people have become admirers of Apple because of the store's wide selection of its products. Numerous smart devices and mobile phones from various brands are offered in the store. If you need a phone, tablet, or laptop, visit Qmart and you'll find a variety of products that are good enough to be taken into consideration. Discover tempting discounts in bundle offerings to save money while ordering various products. You also have the option to "Sell your smartphone," which no other retailer does. Without having to walk around the marketplaces, you provide all the information about your product and sell it.
10. iShopping
iShopping has combined numerous online retailers into a mega-site and is one of the greatest online shopping destinations in Pakistan. There is a special store that opens up a number of subcategories for each category, allowing you to select the most pertinent one. Men's and women's clothing stores are the company's first segment, followed by electronics, health and beauty, office, home and living, kids, books plus stationery, and other categories. The business continues to provide both everyday and luxury goods to the people of Pakistan.