Sun Aug 06 2023
Exploring the Coolest Tech Conventions Around the Globe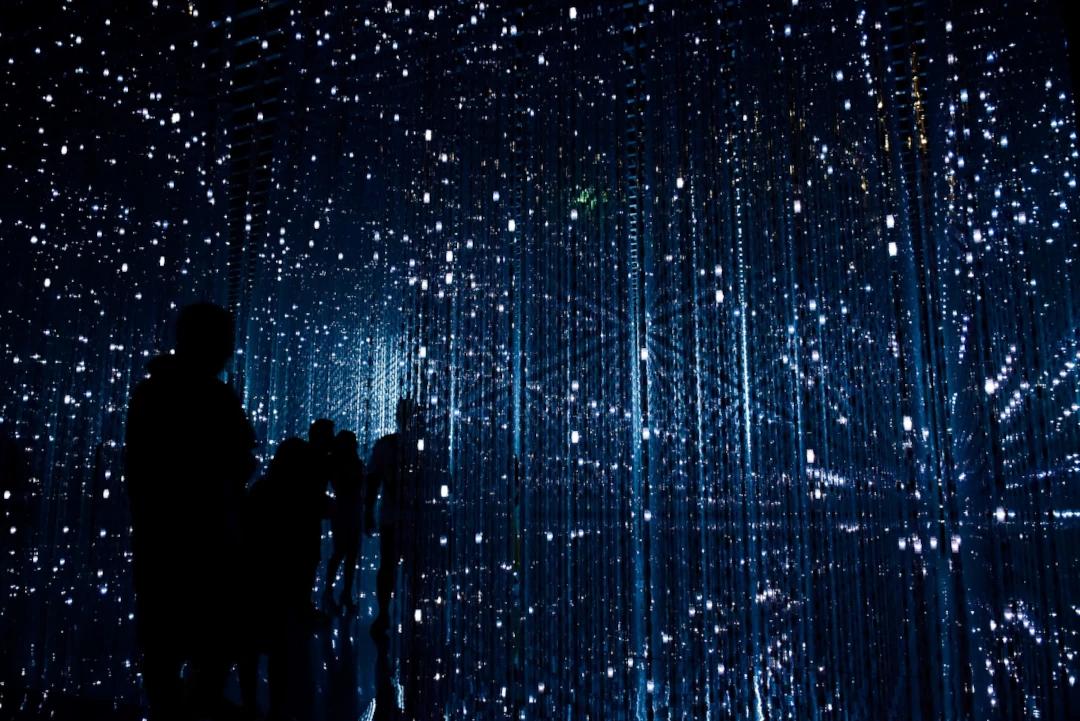 Introduction
In the fast-paced world of technology, staying up-to-date with the latest trends and innovations is crucial for tech enthusiasts. One exciting way to do this is by attending Tech! Espresso conventions. These gatherings bring together industry leaders, innovators, and enthusiasts from around the globe to showcase cutting-edge technologies, share knowledge, and network. In this article, we will explore some of the coolest tech conventions held worldwide, offering a unique and immersive experience for tech enthusiasts.
CES: The Global Stage for Innovation
CES (Consumer Electronics Show) is one of the most renowned tech conventions, held annually in Las Vegas. It serves as a global stage for innovators and showcases groundbreaking technologies across various industries. From self-driving cars to smart home devices, CES brings together industry giants and startups alike to present their latest creations.
WWDC: Apple's Annual Developer Conference
Apple enthusiasts eagerly await the Worldwide Developers Conference (WWDC) each year. This conference provides a glimpse into Apple's upcoming software and hardware innovations, including new features for iOS, macOS, and other Apple platforms. Developers can attend sessions, workshops, and get hands-on experience with Apple's latest tools and technologies.
MWC: Connecting the Mobile World
Mobile World Congress (MWC) is the world's largest exhibition for the mobile industry. Held in Barcelona, it attracts mobile enthusiasts, industry professionals, and innovators. MWC is the place to witness cutting-edge smartphones, explore advancements in mobile networks, and discover emerging technologies like 5G, augmented reality, and Internet of Things (IoT).
SXSW: Celebrating Technology, Music, and Film
South by Southwest (SXSW) is an annual conference held in Austin, Texas, renowned for its multidisciplinary approach. While it primarily focuses on music and film, SXSW also features a vibrant tech component. Attendees can experience virtual reality (VR) showcases, attend tech panels, and discover exciting startups pushing the boundaries of innovation.
IFA: Consumer Electronics Unlimited
IFA (Internationale Funkausstellung Berlin) is Europe's largest tech show, taking place in Berlin. It provides a platform for leading brands to unveil their latest consumer electronics and home appliances. From smartphones and wearables to home automation and robotics, IFA offers a comprehensive look into the future of consumer technology.
GITEX: Where Technology meets Business
GITEX (Gulf Information Technology Exhibition) is a significant tech event held in Dubai, bringing together industry professionals, startups, and government entities. With a focus on business solutions, GITEX showcases advancements in artificial intelligence (AI), blockchain, cloud computing, and cybersecurity, making it an essential event for tech enthusiasts interested in the intersection of technology and business.
Dreamforce: The Ultimate Salesforce Experience
Dreamforce is Salesforce's annual conference, attracting thousands of attendees from around the world. As a leading customer relationship management (CRM) platform, Salesforce unveils its latest innovations, hosts thought-provoking sessions, and offers networking opportunities. Dreamforce is a must-attend event for professionals looking to enhance their sales, marketing, and customer service skills.
Google I/O: Unveiling Google's Latest Innovations
Google I/O is Google's flagship developer conference, held in California. This event offers a glimpse into Google's latest technologies, including Android updates, Google Assistant enhancements, and advancements in artificial intelligence. Attendees can participate in workshops, interact with Google engineers, and gain insights into the future of Google's ecosystem.
Computex: Showcasing the Future of Computing
Computex is a prominent Tech! Espresso convention held in Taipei, Taiwan, focusing on computing and hardware technologies. It serves as a platform for leading tech companies to unveil their latest processors, graphics cards, and other computer components. Computex is a playground for computer enthusiasts, offering a sneak peek into the future of computing power.
E3: The Electronic Entertainment Expo
Gaming enthusiasts eagerly anticipate the Electronic Entertainment Expo (E3), the world's premier event for the gaming industry. Held in Los Angeles, E3 showcases upcoming video games, gaming hardware, and virtual reality experiences. Attendees get a chance to play unreleased games, attend live demos, and witness major announcements from game developers and publishers.
Web Summit: The Largest Tech Conference in the World
Web Summit, held in Lisbon, Portugal, is widely regarded as the largest tech conference globally. It brings together technology leaders, startup founders, and industry experts from various fields. Web Summit covers a wide range of topics, including artificial intelligence, cybersecurity, fintech, and sustainability. The conference offers insightful talks, networking opportunities, and the chance to explore the latest tech trends.
TechCrunch Disrupt: Empowering Startups
TechCrunch Disrupt is a renowned startup conference that gathers entrepreneurs, investors, and tech enthusiasts. Held in various cities worldwide, it provides a platform for early-stage startups to showcase their innovations and pitch their ideas to potential investors. TechCrunch Disrupt is an excellent opportunity for tech enthusiasts to witness the birth of groundbreaking technologies.
Adobe MAX: Creativity and Technology Unite
Adobe MAX is an annual conference that brings together creative professionals and technologists. Held in Los Angeles, this event offers a platform for designers, photographers, and videographers to explore the latest advancements in creative software, digital imaging, and visual storytelling. Attendees can attend workshops, learn from industry experts, and get inspiredby the creative possibilities enabled by technology.
Black Hat: The Dark Side of Cybersecurity
Black Hat is a unique tech convention that focuses on the darker side of technology—cybersecurity. Held in Las Vegas, it brings together cybersecurity professionals, hackers, and researchers to discuss the latest threats, vulnerabilities, and defensive strategies. Black Hat provides a deep dive into the world of cybersecurity, offering valuable insights and knowledge for tech enthusiasts interested in this critical field.
Conclusion
Attending tech conventions is an excellent way for tech enthusiasts to immerse themselves in the latest advancements, connect with industry professionals, and gain valuable knowledge. From CES, which showcases innovations across various industries, to E3, the ultimate gaming extravaganza, each convention offers a unique experience. Whether you're interested in mobile technology, software development, or creative design, there's a tech convention out there to cater to your interests.
FAQs
How can I attend these tech conventions? To attend tech conventions, you typically need to purchase tickets or passes. Visit the official websites of the respective conventions to find information about registration, ticket prices, and availability.
Are these conventions open to the public? Yes, most tech conventions are open to the public, although some may have specific days or sections reserved for industry professionals. Check the convention's website for details.
Can I network with industry professionals at these conventions? Absolutely! Tech conventions provide excellent networking opportunities. Engage in conversations, attend workshops, and participate in networking events to connect with industry professionals.
Are there any virtual options for attending these conventions? In recent times, many tech conventions have offered virtual options, allowing attendees to participate remotely. Check the convention's website for virtual attendance options.
Are these conventions suitable for beginners in the tech industry? Yes, tech conventions cater to all levels of expertise, from beginners to seasoned professionals. They offer valuable insights, learning opportunities, and inspiration for individuals at any stage of their tech journey.