Tue Jun 21 2022
Top Security Technologies To Help's New Healthcare Hires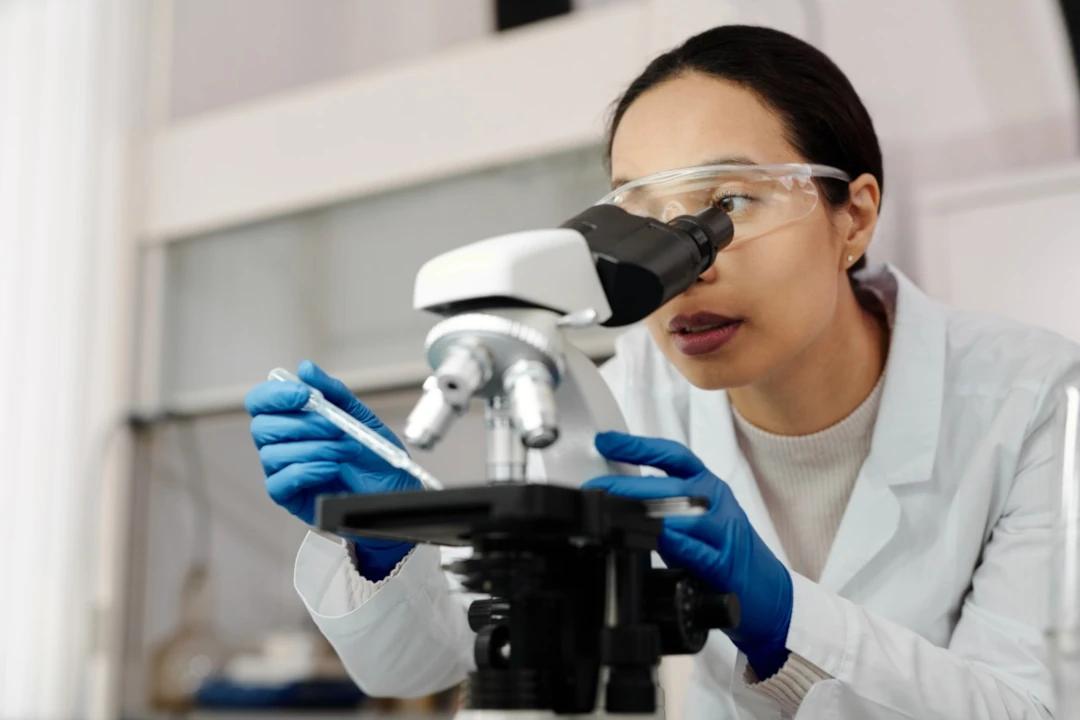 Hiring in the healthcare industry is projected to grow by 16% between 2020 and 2030. If you're looking for better ways to manage the onboarding process at your healthcare facility, keep reading.
This guide will talk you through the leading technologies to help future proof your onboarding of new healthcare hires and increase the convenience of the onboarding process for your security staff. Read about touchless access control, video intercom systems, wellness verification software, and more.
Onboarding Security Technologies For The Healthcare Industry
Let's dive in and discuss some of the leading security technologies that can help you improve your healthcare business's onboarding process. Consider which security technologies would best improve your business's HR functions and onboarding.
Touchless Access Control
Commercial keyless door locks are an essential security technology in the post-pandemic world. As people enter healthcare facilities, they need to avoid the spread of germs. Door handles, pin pads, and button-activated door locks are touchpoints that building users must come into contact with as they enter and leave the building and encourage the spread of germs from person to person.
Instead of using access control methods that include touchpoints, you should consider the potential benefits of touchless access control. Touchless access control allows employees, visitors, and patients at your healthcare facility to enter without risking the spread of germs. Touchless access control operates using keys, fobs, or mobile credentials (digital access keys stored on mobile devices).
Mobile touchless access control uses Bluetooth, WiFi, and cellular communication to ensure that users can enter the building with simply a wave of their hand. If a user waves their hand over the access reader, this will trigger remote communication with their mobile device that will allow them entry. They will not even have to remove their mobile device from their bag, which means that they can enter the building quickly, seamlessly, and effortlessly.
Touchless access control can also be operated remotely using a mobile application. If you have new hires or interviewees coming to the building, you can allow them entry without traveling to the entrance.
HR Tools Integrated With Access Control
Cloud-based access control comes with open API integrations that allow you to use your building security for more accurate HR processes. For instance, you might integrate time-tracking software with your access control system to better understand your employees' working hours. Or, you might integrate access control with visitor management software to log your visitors more accurately and effectively.
Automated Wellness Verification
Since the pandemic, healthcare providers have been responsible for keeping symptomatic individuals separate from other patients in the building. You can automate the COVID-19 screening process with wellness verification software, ensuring that your staff's time is used more efficiently.
Wellness verification software integrates with touchless access control to ensure that symptomatic individuals cannot enter the building. Visitors, employees, and building users must fill out digital forms regarding their symptoms before gaining access to the building. If they are symptomatic, they will be advised to take a coronavirus test.
The COVID-19 screening process shouldn't have to be a time-consuming affair that eats away at your staff's valuable time. Consider implementing automated wellness verification software to keep your healthcare facility running optimally despite the current health climate.
Video Intercom Systems For Visitors
Suppose you're looking to streamline the onboarding process in your healthcare business. In that case, you need to ensure that visitors, new hires, and interviewees can easily get into the building and find their way to their destination.
A video intercom system has built-in voice recognition, touchless access control, and a high-definition video feed to provide you with more insight into your access control.
A video intercom can benefit your onboarding process in the following ways:
Identity verification - for visitors, employees, new hires, and interviewees, you need to ensure that you're only allowing authorized personnel into the building. With a video intercom system, you can remotely view access information alongside a video feed on one user-friendly interface, allowing quick and simple identity verification. If you wish to automate the identity verification process, you might choose to invest in facial recognition software.
Communication - if your healthcare facility is large, you may need to provide your visitors with instructions on where they should be going inside the building. With a video intercom system, your communication, access control, and video feed are all in one device, streamlining the entry process.
Summary
Suppose you're looking to invest in security technologies that will improve the onboarding process at your healthcare business. In that case, you should consider the benefits of cloud-based and touchless access control systems. The integration potential of cloud-based systems will make onboarding processes more streamlined and user-friendly for new hires. Video intercom systems will help you communicate more effectively with visitors and new employees at your building's entrance.