Fri Mar 10 2023
Types of Logos and Main Directions in Design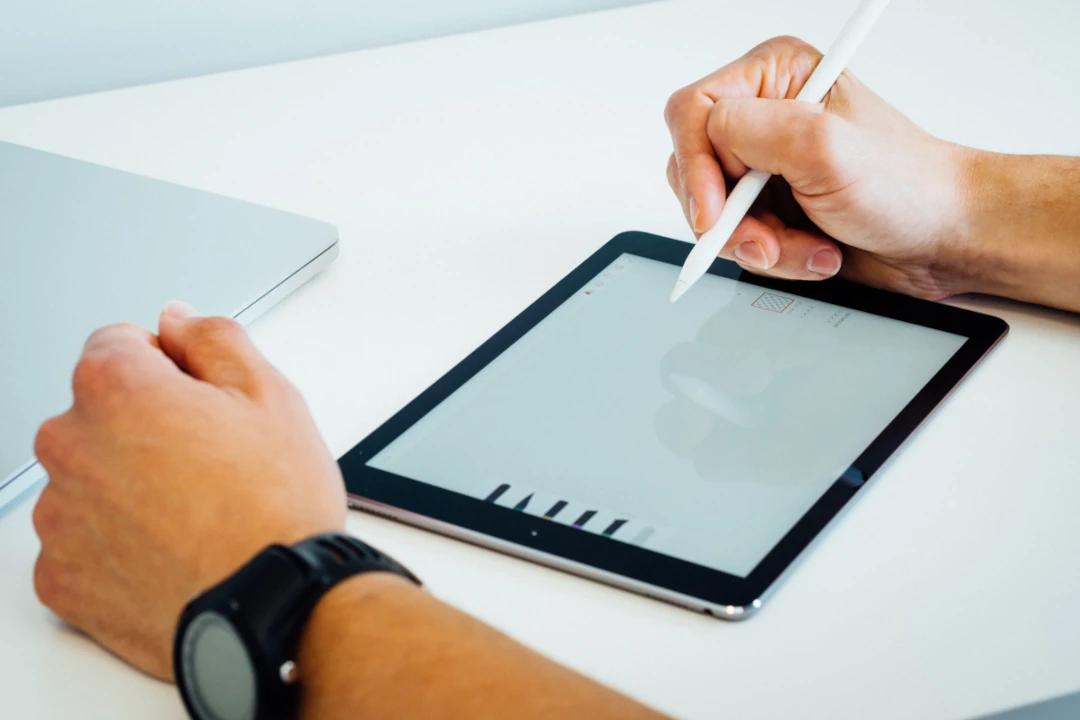 The logo acts as a memory element for your brand, which stays in the minds of your consumers if you manage to get that attentive appeal in it. It is a perfect combination of typography, images and creative styling and requires a particularly careful approach to the creation. Every logo must be unique to represent your brand on a big scale. It shouldn't look anything like the logo of your competitors.
But, with so many brands in your industry, how can you get a unique logo? The first step is to understand the various types of logos, following which you can take note of the major direction of designing them. In this article, you will understand all available types of logos and how to make one for yourself.
7 Types of Logos for Brands to Utilize
To help you get started, here are the seven different types of logos that rule the market by creating exceptional brand appeal. So, irrespective of what design you have in mind for your brand logo, it will fall under one of these types. So, let's get along with it.
1. Monogram or Lettermark Logos
Monogram or lettermark logos consist of just letters, such as the brand initials. When using one of the logo generators, you will get ample ideas to leverage your brand initials as the logo and get it displayed in various themes and designs. Brands with lengthy names often prefer using this logo pattern. For such an ideology, it is perfect for brands to use monograms, which will help the target consumers remember the name easily, which would also be remembered for a long time.
2. Wordmarks
Just like lettermarks, a wordmark is also a type of logo where the fonts are responsible for adding a creative touch to the logo. If your brand has a distinct name, wordmark logos can do wonders for you. In such a design, the brand's name is the main focus of the logo, and the fonts you use with it make you different from the others in the competition. For instance, you can relate to the logos of Visa, Google and Coca-Cola. So, this type of logo is all about combining your brand name with excellent typography, and you will create great brand recognition.
3. Pictorial Marking Logos
Pictorial Logos are more on the graphical side. In such types of logos, strict imagery is important to communicate the brand message. Some common examples for you to relate to are the logos of Twitter, Target and Dropbox.
Twitter represents a bird's symbol that explains the idea of a tweeter bird, which sends a clear message to the audience about their business motive. Target uses a target-like circular logo that again explains the brand's meaning. You need to be creative to pick a graphical appeal that could convey your message through the pictorial logo. There are no words, just the graphic should talk for your brand.
4. Abstract Marks
Abstract mark logos work on the visual elements as well. But, they don't have to be necessarily a pictorial replication of your brand's motive. The idea of using abstract designs is to add a subtle description if your brand is completely fresh in the market. You need to let people know who you are so that, in the long run, they can remember the abstract mark to relate to your brand. Some of the abstract mark logo examples include the logos of Pepsi, the Olympics, Spotify and BP.
5. Mascot Logos
Mascot, as the name suggests, is a logo design where you will use an illustrated character to market for you. Colonel of KFC, Mr. Peanut of Planter and many more are clear examples of how mascot logos work. You can use colorful or cartoonish mascots, depending on how you are about to cater to the attention of your target audience. The mascot you choose will be your spokes character. The mascots you see at sporting events who interact with the audience are spreading recognition for the brands.
6. The Combination Mark
A combination mark is a logo that combines two or more other logo types. You can use wordmark and pictorial style logos or go for abstract and mascot-style logos, depending on your preferences. Picture, text, abstract and mascot can be creatively blended to present an appealing and unique logo. You can use the logo generator online to fit your preferences and get a perfect combination logo. Take the example of Burger King, Lacoste and Doritos for reference.
7. 3D Logos
Keeping up with the trend, the 3D logo will add uniqueness to your brand appeal. The design you choose to implement can have certain elements popped out to give that three-dimensional appeal. Take the example of Mozilla Firefox, NERF, XBOX 360 and Sony Ericsson, as they have a subtle yet appealing 3D logo that makes a difference. But make sure your design looks good on both 3D and flat versions. It is because, in some touchpoints, you won't be able to use the 3D effects.
Main Directions in Designing a Logo
Now that you are aware of the types of logos and are making up your mind on what would be best suitable for your brand, here are a few things to direct you on the right path for designing a great logo:
You ought to make the logo simple so that your brand delivers the message to the target audience conveniently.

Keep your target audience in mind while designing the logo. You don't want to create a logo with adult-specific elements when selling baby care products.
Try and make a logo that will easily be in the minds of people. In this way, whenever they come across your logo, they will recall your brand name and possibly avail your products or services.
Don't just stick to the trendy designs, but think of some designs that would become timeless. It means irrespective of how the generation changes over time, your logo should still look modern and appealing.
Choose the proper typeface to add aesthetics to your wordmark or lettermark logo.
Choose your colors wisely. Color is one of the many memory elements that will help your audience remember your brand. So, do consider it. Just as you are thinking about colors, make sure the same logo looks great in black & white as well.
Conclusion
So, this is all about the various types of logos and the guide on the right design direction you should implement to get a perfect logo out of the app or software. First, you need to know what to acquire out of a logo generator, following which you get to satisfy your design expectations. If you intend to learn anything more about logo designing or want to be updated with the design trends, keep a tab on our current articles.