Thu Jun 29 2023
What Should Be the First Step of a Structured SEO Plan?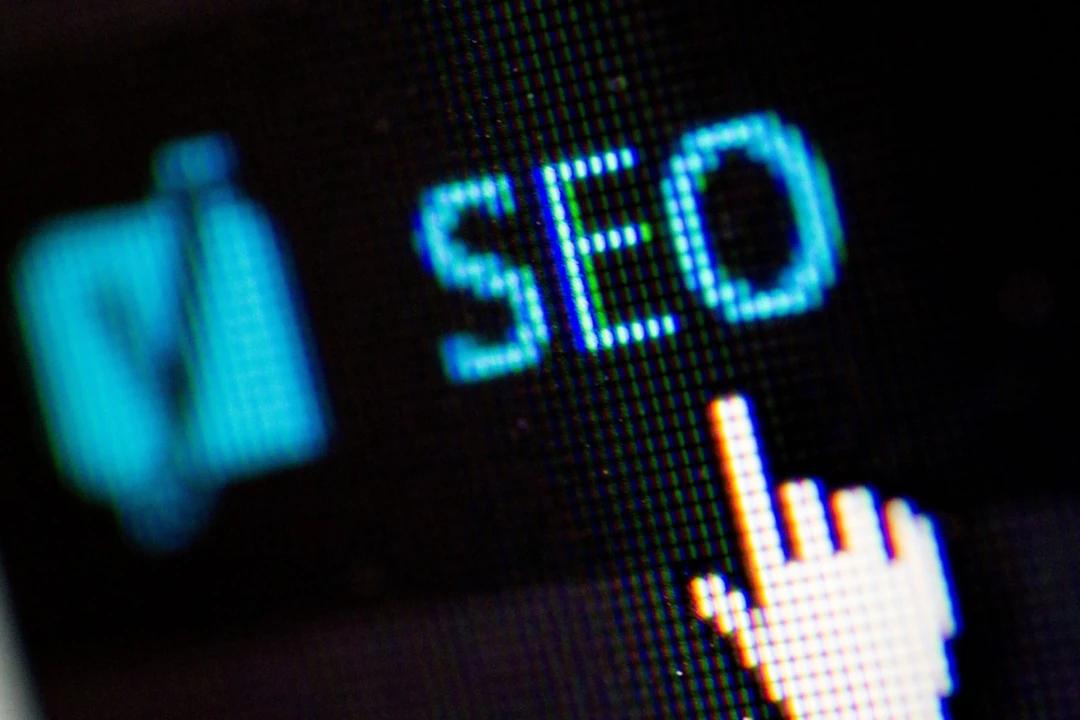 Growing in the digital market won't be a difficult task if you have a proper roadmap to follow. Some people just quit this market because they don't know how to take their next move to have successful outcomes for their businesses.
Do you know what is the most important step to get surety for success in digital marketing? It is the designing of an SEO plan that many people are unable to understand. The most important step towards success is the very first step you will take.
A lot of experts make mistakes in this regard and end up with nothing or minimum results. If you don't know the first step of an SEO plan, keep reading this guide. In this blog, we are going to tell you what should be the first step of a structured SEO plan.
What is the First Step of an SEO Plan?
On a quick side, the first step of a structured SEO plan should be keyword research. Without proper keyword research, you can't even think to have a few steps towards your destination. It is important to find those keywords, phrases, or queries that people are searching for and reading blogs about them.
Normally, SEO beginners just find the keywords and start working on them. In the end, they won't get the expected outcomes as they are unable to be visible to their readers. Another harmful impact of such keywords is the low volume that makes them not worthy for the market.
In the following section, we will also guide you about other aspects of a structured SEO plan. Also, you will learn about the factors you should consider while doing keyword research for your digital marketing business, blog, website, or e-commerce store.
What Steps Should Be Included in an SEO Plan?
First of all, you should also understand other steps that must be part of your SEO plan. It is because you can't grow based on keyword research only. Other factors will also impact the ranking of your digital asset drastically.
In your SEO plan, you should include the following factors/steps,
Keyword Research
Scheduled Posting
Proper Optimization of Content
Internal Linking of Related Blogs
Backlink Creation
Avoid Plagiarism
Competitor Research
Social Media Sharing
Technical Audit
Website Responsiveness
These are some steps that you should include in your SEO plan. It is right to say that your plan will be incomplete without these steps. Undoubtedly, you can add other steps but these are considered the most important.
The reason is that all these steps will assist you in designing your digital asset from scratch to the final step of growth. So, you should keep them in your mind and design your SEO plan accordingly.
Why Keyword Research Should Be the First Step of an SEO Plan?
Many beginners, who are learning SEO and started practicing recently, are looking for the answer to this question. It is because they are curious to know from their instructors why they should keep keyword research at the top of the list while creating an SEO plan.
Some important reasons make this research foremost duty to get better outcomes from SEO of your business. First of all, proper and strong keyword research will justify the audience availability for your business or blog.
In simple words, if you have found profitable keywords with higher volume in search engines, it will make sure that you will be visible to a higher audience. On the other side, if the difficulty to rank that keyword is higher, you may find it hard to rank higher and get readers on your website.
So, you may get an impression that will be counted based on the number of searches for your keywords. But the number of clicks will be lower as people are not reaching your website.
Secondly, keyword research is considered the backbone for the success of any digital project. The reason is it gives you a guarantee whether your website/blog will be visible to your audience or not. Without finding profitable keyword research, you will never be able to see the results that you have expected.
What Factors Should Be Kept in Mind While Finding Keywords?
Undoubtedly, keyword research is the first step of a structured SEO plan. But it won't be an easy task to choose the right set of keywords to target in your website or other digital business. While doing keyword research, you should filter the phrases or keywords based on some factors.
Some of those factors are briefly discussed below:
Search Volume
First of all, you should check the search volume for a specific keyword to make sure that you are choosing the right one. Search volume is the estimated searches for a specific keyword done in a single month.
It shows how many people are searching for a specific phrase on the internet to find the answer to their questions. While doing keyword research, you should pick the keywords having a higher search volume. It will increase the chances of getting a higher number of visitors to your website.
Sometimes, you may have to choose low-volume keywords for your blog. But you should check the potential of the keyword in that case by manually evaluating the websites.
Keyword Difficulty
The second most important factor to consider for keyword research is the difficulty of a keyword. The difficulty of a keyword is a factor that shows how hard it will be to rank a specific keyword in the search engine results.
In simple words, it is an indication of how much effort you should have to make for ranking a keyword. While finding keywords for your website, you should filter those keywords that have high search volume but low difficulty. It will make your chances high to rank above in results and get more audience.
Avoid Plagiarism
Some people think that changing the words or concepts from another origin is enough to avoid plagiarism, thinking that the "new language" is their own original ideas.
However, this is not the case. It is still regarded plagiarism even if you paraphrase content from an original source without proper responsibility.
It is essential to give credit when using the paraphrase tool. Whether you are reducing a complex concept, outlining a long quote, or changing the wording to fit your paper, it is important to acknowledge the original source.
Paraphrasing is suitable, but it is essential to follow proper reference rules. Including a citation at the end of the paraphrased content is vital.
Valuable Example of Paraphrasing:
Original Text: "A lot of people think that if they paraphrase another source's text or ideas, it's not plagiarism because the 'new words' came from them."
Paraphrased Text: "Many individuals believe that paraphrasing the content or concepts of another origin doesn't constitute plagiarism since the 'fresh wording' is a product of their own thinking."
SERP results
Many people just choose some tools to find the keywords and filter them. Undoubtedly, it is pretty simple to find the keywords using this approach. But you shouldn't rely on tools only and do manual research too.
For this purpose, you should search your keyword in Google and evaluate the SERP results. In this regard, you have to check the content posted by those websites. It will tell you whether the content is of up-to-the-mark quality or not.
Also, you will learn how you should write about that keyword/topic to be better than those results. In turn, the search engine will find your content more valuable and rank it higher in SERP results. So, you will get a higher audience for that particular keyword.
Backlink Profiles
Last but not least, you should do manual research or adopt a tool for checking the backlink profiles of the websites for that particular keyword. In simple words, you should search the keyword and check the backlink profiles of the ranked websites.
If you are unable to locate a backlink profile that meets the required standards, it is advisable to obtain high-quality backlinks from authoritative sources.
It will help you in estimating how much budget and time you have to invest to beat the rank of those websites. Also, it will give an indication of the difficulty you have to face in ranking that keyword.
Final Wrapping
By reading the above blog, you have got the answer to "what should be the first step of a structured SEO plan". We have discussed the answer to this question briefly along with the discussion about factors you need to consider while choosing keywords.
We hope that you have got an idea of how to create a structured SEO plan and what factors must be considered. Now, you can start working to choose the right set of keywords to work on for the success of your website.