Mon Sep 25 2023
How To Employ Devs For A Startup? A Handbook For Non-Tech Entrepreneurs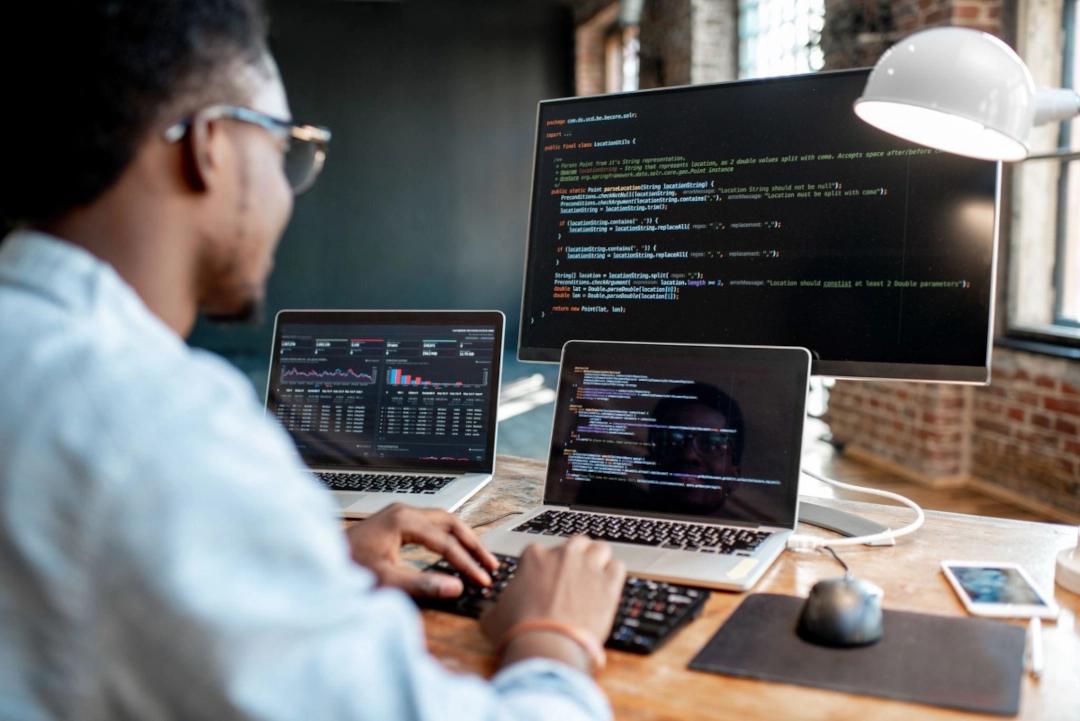 What does it take for a startup to be successful? Is it understanding how to build robust mobile apps that are consistent with your brand voice? Is it all about possessing technical talents that allow you to dominate the technology ecosystem?
Non-tech founders are frequently confronted with these issues. And such questions they encounter because, even today, a certain segment of society does not believe that a non-tech founder can build a tech product as well as, if not better than, their technical-background rivals. If you're looking to hire the best developers for your needs, go to devoutsourcing.com.
Even without a strong technical background, non-tech founders and CEOs are changing the technological world as we know it. They are paving the route to success, investing significant time in learning, upskilling, and identifying the right individuals, regardless of their academic expertise or experience in the tech domain.
Since its start, the hospitality behemoth Airbnb has been led and built by non-tech entrepreneurs. Only one of the three co-founders had a background in computer science. Brian Chesky, a remarkable visionary who accomplished his aspirations and was named one of Time magazine's top 100 most influential people, used to be a hockey player and a bodybuilder before co-founding Airbnb with Joe Gebbia and Nathan Blecharczyk.
There are numerous examples of non-tech founders that created a successful product and were at the forefront of innovation. From Pandora, Alibaba, StyleSeat, and TeeSpring to Tinder, Vayable, and others, non-tech founders have been able to match, if not exceed, the inventive heights attained by entrepreneurs with a technological background.
Aside from these entrepreneurs' insights, knowledge, and grit, there was one factor that was critical to the development of these remarkable firms. And it is this type of ability that was able to comprehend, produce, and implement these entrepreneurs' ideas.
However, hiring developers for startups is easier said than done. This post will teach you how to employ developers for your startup. Furthermore, we will look at how identifying developers who are a good fit for your firm can help you succeed in this entrepreneurial ecosystem.
Finding the appropriate talent for your startup might be difficult
Even though it is practically impossible to eliminate all challenges, entrepreneurs can greatly lessen the burden on their firm by employing the proper staff or outsourcing agency. Putting together a strong team from the ground up to work on your idea and turn it into a fully functional commercial endeavor.
Finding the best fit for your firm as early as possible is a big problem when hiring the appropriate talent. Non-tech founders must recruit developers for firms that are a good fit, as this will assist them successfully manage business processes while ensuring that activities align with business goals. Furthermore, entrepreneurs must locate app developers for a business who will operate as the right team behind your project, assisting you in understanding technology procedures and providing means for you to collaborate efficiently.
This article aims to provide insights into hiring developers for startups or onboarding an agency, as well as the various aspects that influence the process. We'll also walk you through a step-by-step process for discovering and attracting the ideal developers, as well as how to minimize the problems that come with being a new entrepreneur entering the business world.
Before we go into the specifics of hiring developers for a startup or hiring an appropriate Custom Software Development Company in UAE for a startup, let us first determine which is best for your company: employing a developer or onboarding an agency.
What is the best option for a non-tech founder? Should you hire in-house or work with an agency?
Although having in-house developers is preferable to the alternatives, this alone might be a formidable challenge for a non-tech entrepreneur due to a lack of technical experience.
Problems encountered while recruiting in-house developers:
High price
Limited skills and experience
Limited scalability
Limited ability to handle large or complex projects
High price
Hiring in-house developers in a company is prohibitively expensive. The payment to the corporation is only one of the expenses you will face. The costs of infrastructure, setup, office space, tools, and software are only the tip of the iceberg when it comes to employing an in-house developer.
Limited skills and experience
Unless you hire numerous startup app developers, which may increase your costs, your in-house developer will most likely specialize in one or two programming languages. This, in turn, limits the potential of your product idea to the developer's skill set.
A dedicated outsourcing business, on the other hand, will provide you with a web developer for a startup as well as project managers, graphics designers, quality analysts, and other professionals who can help you accelerate your app development project while enhancing the efficiency and scalability of the process. Aside from that, they have a variety of developers working in other sectors.
Limited Scalability
With a limited number of in-house developers, you can't work on multiple projects at the same time, which slows down the development process even with shorter sprints.
Limited ability to handle large or complex projects
When compared to those working in a specialized development agency, in-house developers rarely have the right mindset or experience managing large-scale projects.
These difficulties can be readily overcome by hiring a software development firm to meet your objectives.
However, if you still believe that hiring an in-house developer is a better option than hiring a mobile app development company in Dubai, here's how to hire in-house developers for a startup.
Look for someone with a diverse skill set capable of comprehending your product's primary code base as well as explicit knowledge of how specialized technologies will interact with your product. While conducting the interviews, consider their tangential perspectives on development.
You should also evaluate whether they specialize in front-end or back-end development, or just both. You must also be capable of assessing their strengths and limitations while communicating your business goal to them in order to continue forward on a comparable route for robust product development.
A step-by-step approach to picking the appropriate agency for your company's needs
If you want to choose a software development firm to outsource developers for your startup, you need to look into a few key factors that will help you identify the agency's expertise and experience.
Strong Portfolio
Check through the development agency's portfolio of completed projects and clients they have worked with to see if they are the ideal fit for your project. Analyzing their portfolio can help you understand their important talents if you want to recruit the top full-stack developer for startups. Furthermore, reviewing the product results of an agency that provides dedicated software development services for startups will assist you in determining their overall capabilities.
Domain Knowledge
Only a few firms (such as Appinventiv) specialize in cutting-edge technologies and methodologies. As a result, determine the area in which the agency specializes and is well-known. Once you have a good notion of the agency's specialty area, you may locate the agency that best matches the type of product you're attempting to produce.
Competencies for assessing the expertise of mobile app developers for startups:
Determine whether they have a strong command of the programming language. Here is a list of the top programming languages you should be familiar with.
Examine their database knowledge and their ability to work with a system update.
Determine whether or not they have a solid basis in data structures and other methods.
Before deploying the project, confirm that they can test and debug using a variety of tools and technologies.
Stories of Success
The testimonies of clients with whom the agency you've shortlisted has worked are critical in deciding on the firm. To locate software developers for startups, you must first assess the organization's work quality, which can be reinforced with customer success stories. These testimonies will provide you with a wealth of information regarding essential aspects of software development, such as meeting deadlines and sticking to budgets.
Customization
Another factor to consider when hiring developers for a startup is whether they can provide a product that meets your specific business needs. Choosing off-the-shelf software is simple, but finding an agency that can create a unique plan tailored to your company's needs is harder.
Help with ideation and post-launch maintenance
To employ developers for a business that is a perfect fit, make sure the outsourcing firm gives guidance throughout the software development process. They must be able to collaborate throughout the ideation phase in order to provide post-deployment product maintenance. The development team must deliver frequent updates and integrate contemporary technology in response to changing market demands. This will pave the road for the overall success of your product.
Breakdown of the Sprint
The agency you've chosen must be able to divide the various tasks of the development process into sprints. This will assist you in determining whether the offshore team is accountable and capable of completing the sprint on schedule.
FAQs
Q1. How do you discover a developer or a professional software development organization for your startup?
A. Before you can discover the best outsourcing development agency for your startup, you must first define your business requirements and decide on the employment model you want to use. After deciding on the best countries to outsource developers to for a company, you can look at numerous agencies with great portfolios in your domain and finalize the ideal people through a thorough interview and testing process.
Q2. What type of team would be best for my startup project?
A. If you want to construct a project for your firm from scratch, you will have to pick between hiring freelancers, an in-house team, or outsourcing an organization. Hiring an in-house staff now necessitates extra effort and a hefty expense, whilst freelancers frequently lack overall competence and professionalism. As a result, it is preferable to hire a professional team for your project that can provide the necessary skills at a low cost.
Q3. Why should entrepreneurs outsource software development?
A. Startups should outsource software development since it will help you optimize your overall development budget while saving you time and allowing you to focus on all of the required duties connected to attracting investors and top personnel. Furthermore, the agency will have all of the newest technology and tools to assist a firm in reaching its initial goals and scaling its resources in the future.